15 Feb

They see me Rollin': Weeks 32-34

Happy Monday Everyone! I am writing to you from under a blanket and sipping red raspberry leaf tea this afternoon. I hope that y'all had a great weekend and lovely Valentine's Day! We had a much needed sloooow couple of days. I really had no choice, because I felt like I couldn't make it up the stairs without taking a nap. We hung a few things in the nursery, worked on a closet renovation, rested, got pedicures and ate pizza!

Today I wanted to give you an update of the last three weeks! Things are moving and shaking over here and we are getting so excited!

The rest of my pregnancy updates are un the "Pregnancy" link.

Now for some Bumpies…

Week 32: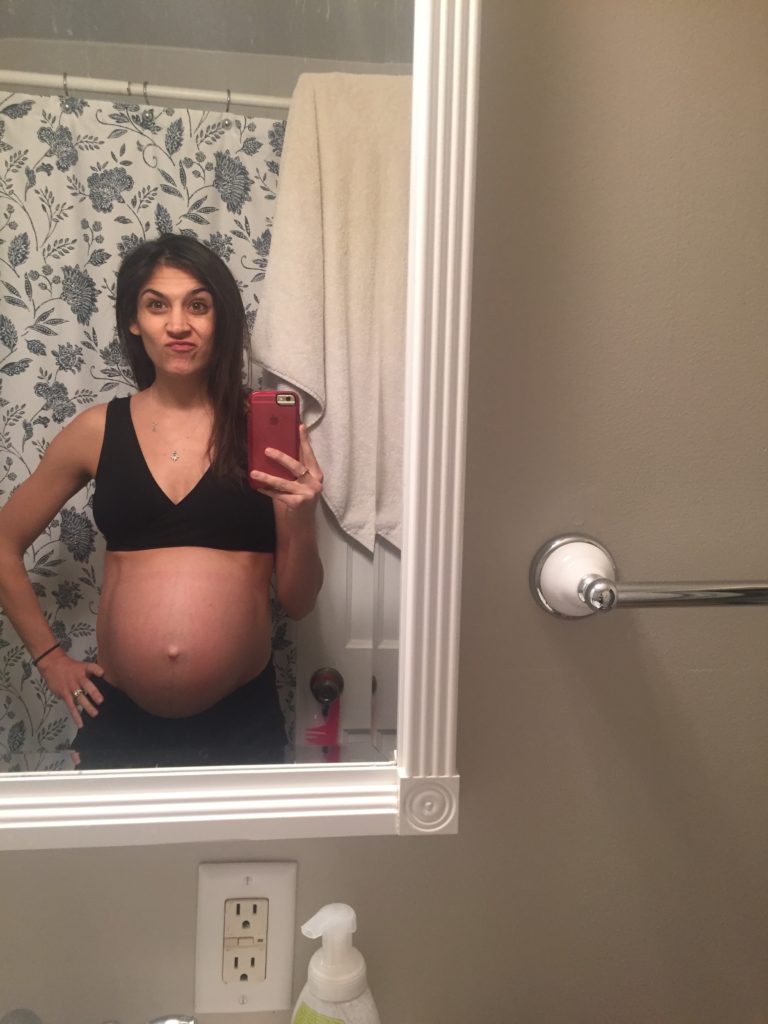 Week 33: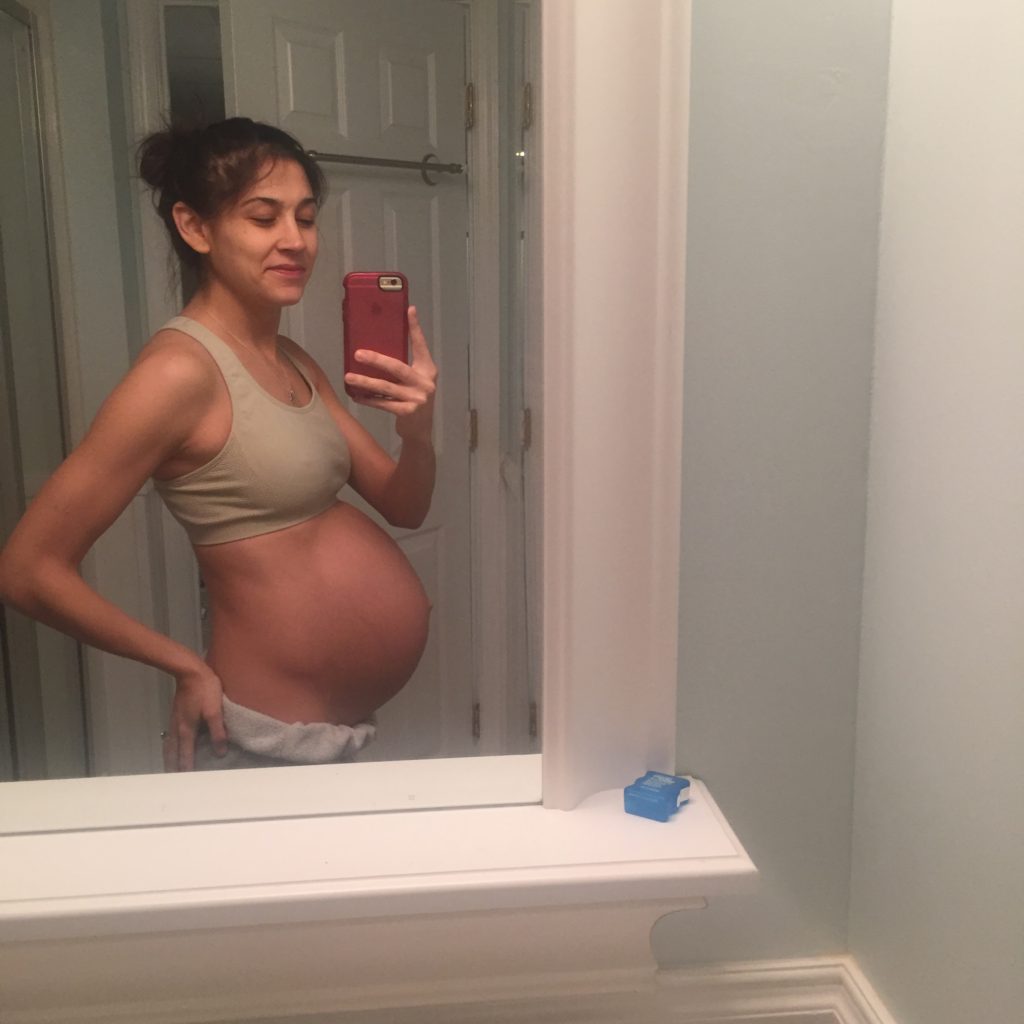 Week 34: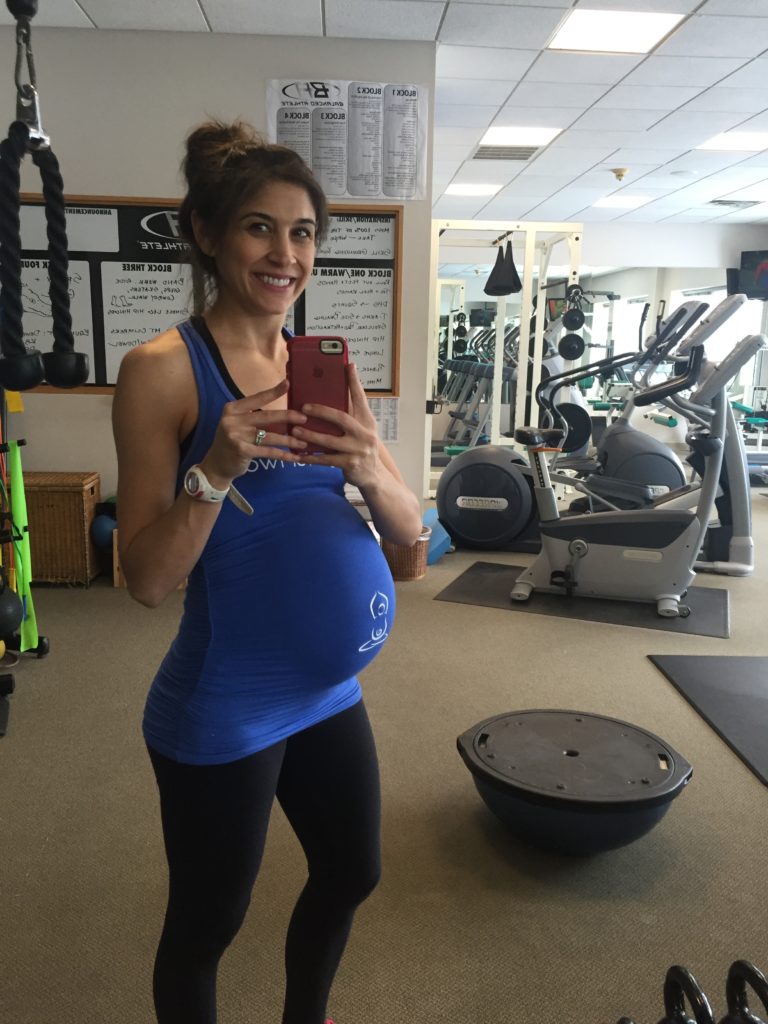 Random thoughts & how I'm feeling:
-I've had two amazing showers (one in Virginia and one in Pennsylvania)! We are so blessed and so fortunate to have such INCREDIBLE friends and family!! They were both such special days, filled with so much love, the cutest little details, and so much fun! Everyone pretty much supplied us with all that we need for this little nugget, so we are all ready for her to come!
-I feel like I say this every week, but 34 weeks seems to mark a huge change in pace. Who knows what week 35 will and so on will bring, but holy moly. Weeks 34 (especially the end) I felt like I was back in the first trimester + mono + a small munchkin hanging off the front of me.
-I am so excited, lucky and blessed to be going through this pregnancy at the exact same time and "rate" as my sister-in-law. She is expecting her second little babe and we are due not the same day! It has been so special getting to grow these little bebs together.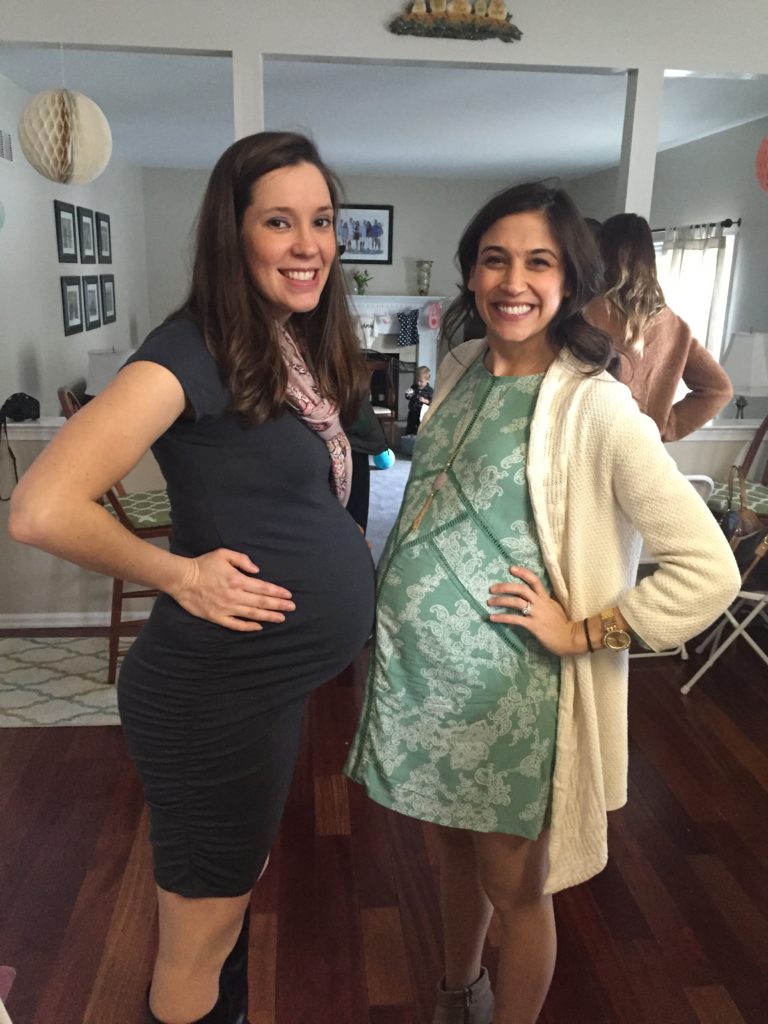 -I started seeing my chiropractor around 31 weeks. Not that I was really having any pain, but I've read a lot about the benefits of chiropractic care and preparing for labor + breastfeeding. The body obviously goes through a whole heck of a lot growing a human life, delivering it and then the weeks that follow, so getting my body in the most optimal place was very important to me! Come to find out, my SI joint was/is out of place, which explains the small bit of pain I was experiencing across my tailbone with certain movements. He explained that most likely I was already a little out of wack, but since the baby is laying across my belly (transverse) that it's most likely causing a lot of ligaments to stretch and adjust.
– Daily naps have made a return. I'm up early at 5am each day, I'm good until about 1pm, and then….I crash. Like I need toothpicks to keep my eyes open and my legs feel like cement.
Cravings:
Chocolate chip cookies, pork burrito bowls from Cucina LoLo or El Diablo, Dill Pickle Chips, Pot Roast, Sausage Biscuits.


So my best friend brought me 4 cookies from LEVAIN BAKERY IN New York City. I have been bugging her about them for…years and she made it happen when she came to visit. If you're in New York and you like cookies, get your butt there!!
Aversions: 
Hmm…nothing really. I like it all.
Workouts:
Was going along quite nicely with the modifications I had already made, but like I said, towards the end of week 34…workouts changed big time. I took a few days off and did just some light yoga, because that was seriously all I could manage. Even a slow walk around the neighborhood put me on the couch for the rest of the day/night. Over the weekend I did a short strength routine which felt great to move, but again, wiped me out! Just listening to my body and RESTING. It's almost go time. I've completely stopped jumping of any kind. Not only does it feel so wrong, but due to this little SI joint issue and all the relaxin circulating through my body, my joints are a whole lot less stable and I probably should not have been doing the bit of jumping I had been doing. Prime example of when you should listen to recommendations given.
What I miss:
-A good sweat! I've loved that I have been able to be active throughout my pregnancy so far, but I am super excited to getting back to sweating through my eyeballs again. Of course, after much much rest post baby!
-Sleeping on my belly. I'm sure Brian misses that too since apparently my self proclaimed "cute" snore, has turned into a bit of a foghorn.
Looking forward to:
-Ahh! Getting to meet this little girl and see what she looks like!!
Other Updates:
-Due to some changes at work, I was "forced" to slow down a bit and cut back on my schedule. As much as the circumstances stunk, it was definitely a blessing in disguise for me. The change has freed up my schedule some for the last 6 or so weeks of pregnancy. I am still continuing to teach yoga, group fitness classes, and personal clients, just 2 days of the week my schedule won't consist of an 8 hour long stretch of back to back clients. Considering how tired I was this past week…I couldn't have fathomed still working as much and the hours I was before.
-We are making nursery progress! We should be putting the final touches on it in the next few weeks! Woo hoo!
-Still no sign of this whole "nesting" phenomenon people speak of. I actually have gone the complete opposite way. Our house looks like a bomb went off in it and when this typically drive me crazy…I could care less. 🙂
-Husbands are like…amazing. Sorry for hormones Bri-Guy. It's mainly when I get too hungry, which really is no different than before pre-pregnancy.
Annnnd I think that's about it for now! Hope y'all have a great week!