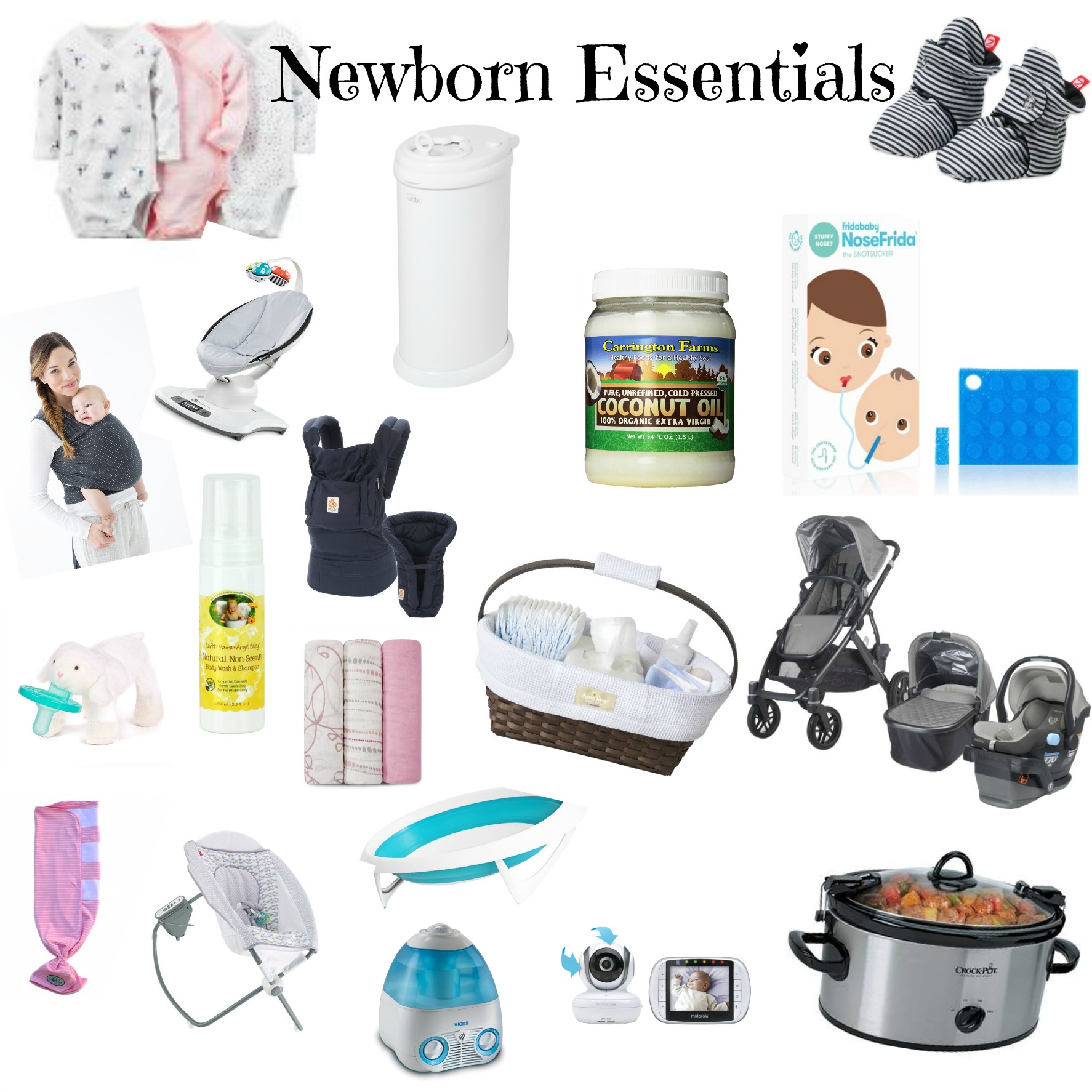 03 Jun

Newborn Baby Essentials (repost)

(Since integrating my blog with my new website, all of my old posts were lost. I am slowly going to start adding them back to the blog, so they will obviously be a bit out of order. These recaps are so special to me and have pretty much become Delaney's baby book, so I will be resurfacing them slowly. Bear with me)!

Hello Friends and Happy Friday! I thought I'd put together a list of the products and gear that we have found to be most helpful in those early newborn days! Registering can be pretty daunting and if you're anything like me, the thought of massive amounts of bright colored baby gear taking over your little house induced a whole lot of anxiety! I did my research and asked my mommy friend's lots of questions – so here is my round up & reviews!

Newborn Baby Essentials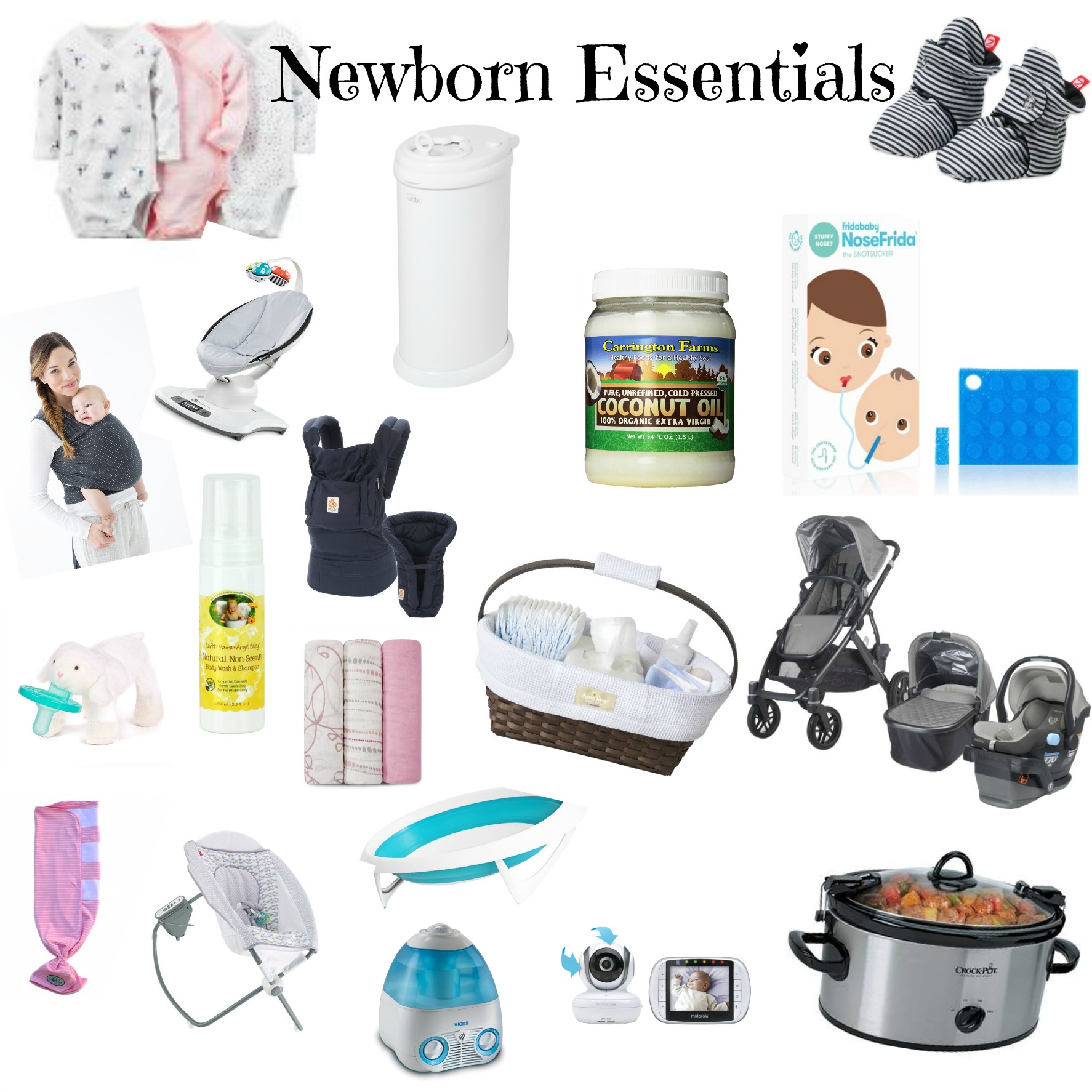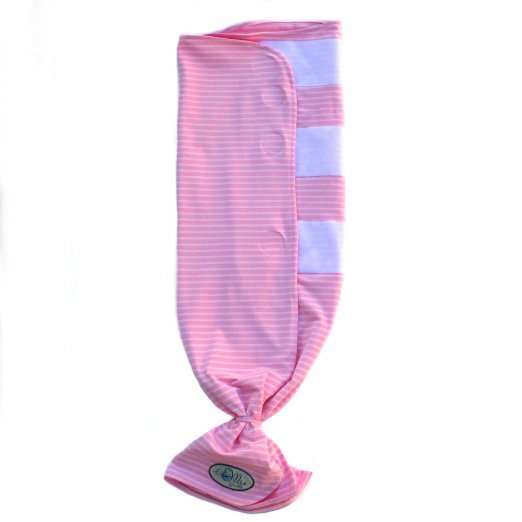 This little baby burrito maker has been a lifesaver for us . We started using the Halo SleepSack, which worked fine too, but the one I had was a bit thicker and I found she was waking up sweating. I read great reviews about the Ollie and had ordered it when there was a 25% off sale, so we gave it a try & never looked back. At her 8pm feeding I will wrap her after switching boob sides and when she is done feeding, she's passed out and ready for night night. It secures easily with just a few velcro patches, no zippers and flaps and the material and light and breathable! We rotate between two now and it works great for us!
Aden and Anais Swaddle Blankets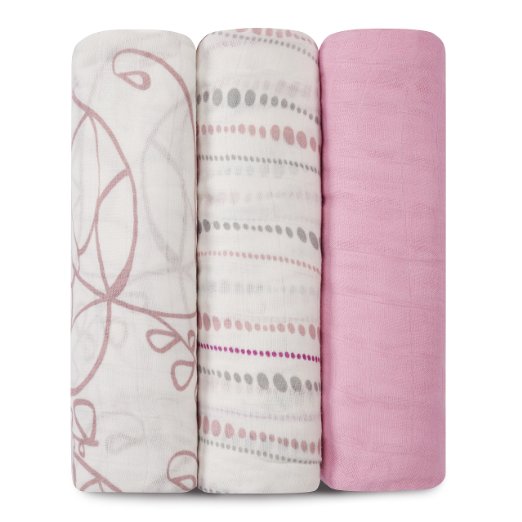 I think this one is on everyone's list of favorites. They're multipurpose and great to have around. From swaddling, to wiping up spit up, a light blanket when it's cold, nursing, whatever. Make sure you have some of these on hand. They're even big enough to cover me up when I get a little chilly. 🙂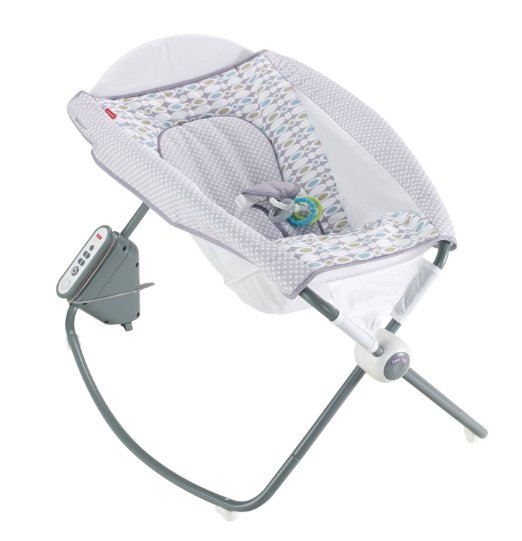 Hands down the most recommended thing suggested to include on our baby registry and for good reason! We have one that plugs in, rocks and plays music. I know there are many different versions, but the reasons I love it are for its convenience and portability. I can easily move it all over the house and Delaney loves napping in it and we've used it for her to sleep in when traveling. Since she doesn't sleep in it every night, hasn't gotten too attached to it like some cautioned.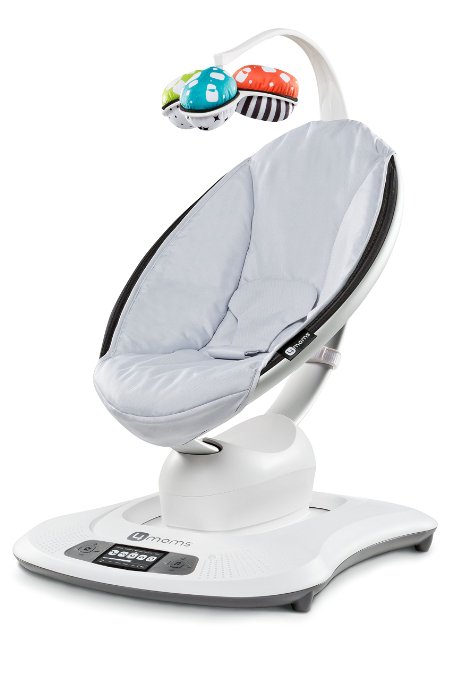 We were lucky enough to have friends that lent us their Momaroo. I heard great things about it when registering, but the price tag just didn't seem worth it for the amount of time it would get used. Well here we are 2 months in and Delaney still loves being in it. There are different settings of motions, different speeds, white noise and a hook up for your phone. She spent a lot of her first couple weeks napping here and still typically takes her afternoon nap in it. Delaney is now getting to the point where she actually enjoys hanging out in it for a bit staring at the balls.  I'd say if you can find one second hand or can borrow one…definitely do it!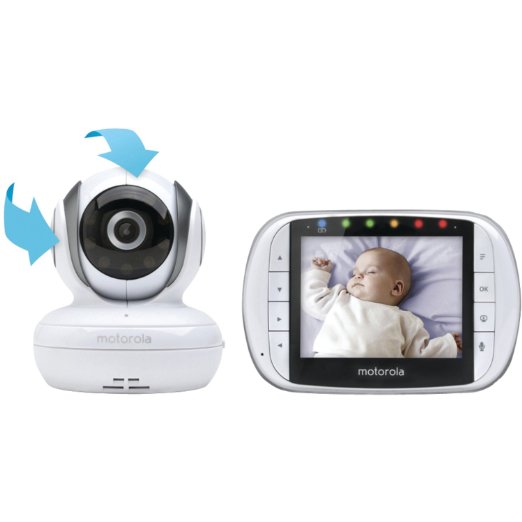 I know that as time goes on this will come in handy even more, but having the video monitor has been helpful. Not that I can't get up and see what's going on when she starts to cry, but it's nice to see if she is really "awake" or able to maybe just go to sleep. Also, if I am in the basement or doing something on the deck it is nice to have the monitor with me in case I can't hear her. Bonus, the monitor has wifi capability, so we don't have to carry around the actual device, because we can see it from our phone. Also, it alerts us when motion is detected and while Bri is at work, he can take a look and see our baby girl sleeping, which he loves.
Yep. This paci. I tried. I resisted for like 2 weeks and then when I realized my daughter was either going to sit on my boob all day or suck on a paci. I met with the lactation consultant and once she assured me that she was gaining weight quite nicely and nipple confusion shouldn't be an issue, I surrender. The WubbaNub stayed in her mouth better when she was still strengthening her sucking reflex and now she loves to hold onto the little animal attached.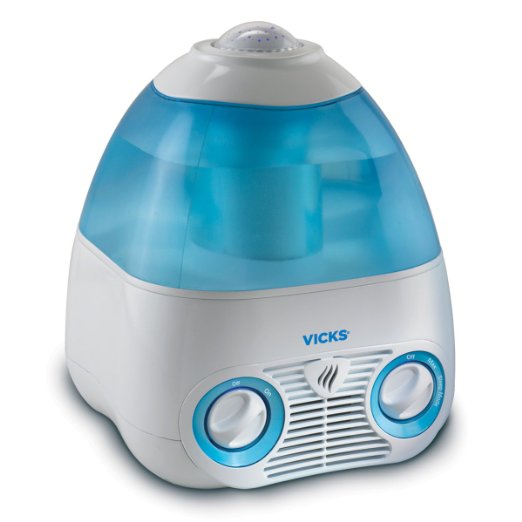 Something I didn't necessarily think about, but we used almost right away! Not only is the vaporizer great for white noise, it also gives some light in the middle of the night for breastfeeding and helps with those little congested noses little babies get. Makes sense. All those little passage ways are so darn small. We use this every night!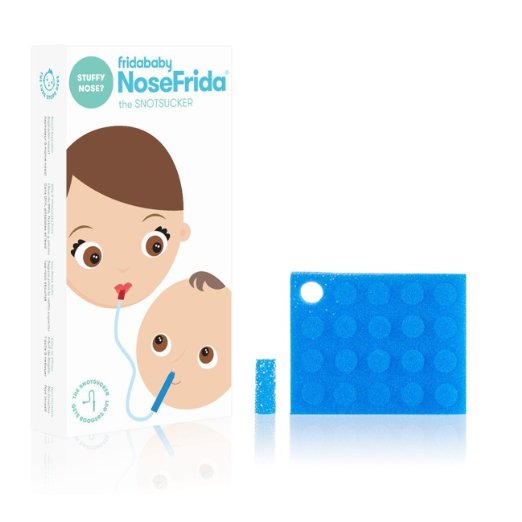 Piggy backing on the humidifier. This little nose sucker may seem pretty disgusting, but it's effective at getting a whole bunch of boogies out of those little noses. No, you don't suck the boogies into your mouth – there's a mesh catcher thingy. It's easy to use and gets the job done, well. 
A Noise Machine: Sleep Sheep
We found some sort of sound machine to be necessary, especially when putting her back to sleep in the middle of the night feedings. Right now we use the sound machine on the Rock N Play, Momaroo, and at night we use the Sleepy Sounds App. I turn that things up so loud and it knocks all three of us out. When she is freaking out in the car, I put that on. The ocean waves sound like shushing and when I can't shush loud enough…it can.
Boon Naked Collapsible Bath Tub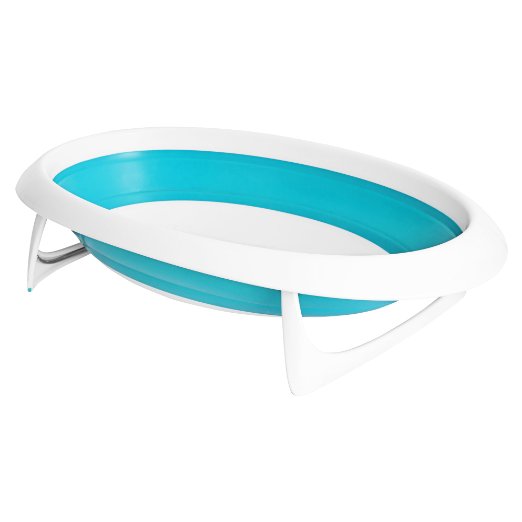 Stupid bath tub. Seriously, this was the ONE thing I stressed about most. Just goes to show you…whatever decision you make about WHATEVER it's going to workout. What freaking bathtub you choose really doesn't matter, your baby is going to be just fine. There's so many products out there just to drive us crazy. That being said, I knew I wanted something that could collapse because our bathroom is small. Being the stingy girl that I am, I wanted so badly just to get this one. The reviews were great and it costs $16. But it was bigger than I wanted. So I went ahead and got the Boon Collapsible Tub and it has worked great. It provides support for infants and then converts as the baby grows. After each use I can fold it right up and hang it on the back of our door!
Earth Mama Angel Foam Body Wash and Shampoo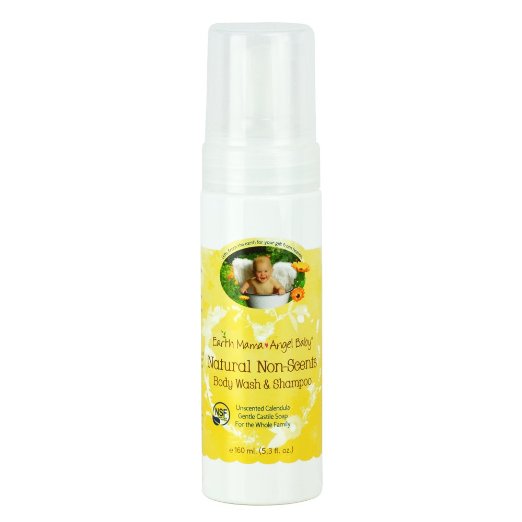 Babies don't need much in those first few months, but I wanted to make sure what I was putting on her skin was safe and void of any chemicals. Earth Mama Angel products are rated very highly, organic, and free of antibacterial pesticides, preservatives, emulsifiers or surfactants, petrochemicals, petroleum or petroleum byproducts. It has a light clean scent and easy to apply.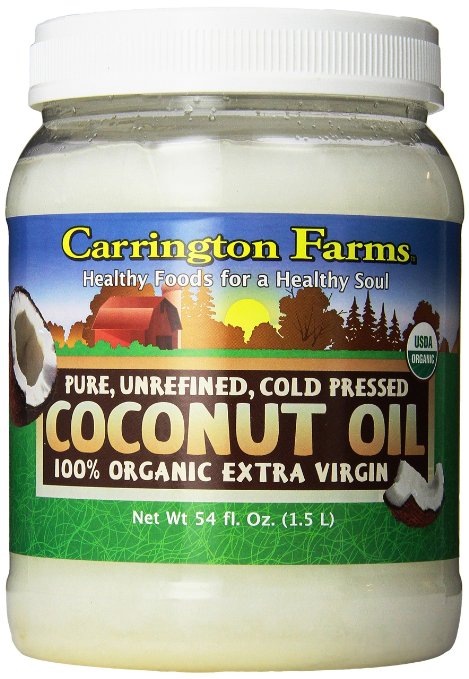 For everything. My body. Her body. Brian's body. Everybody's body. We use it as an all over moisturizer for her skin, in her hair to keep it from drying out, as well as a diaper "cream". I don't have to worry about every little ingredient in the other lotions and potions, because there is just one. Coconut OIl. 
Diaper Caddy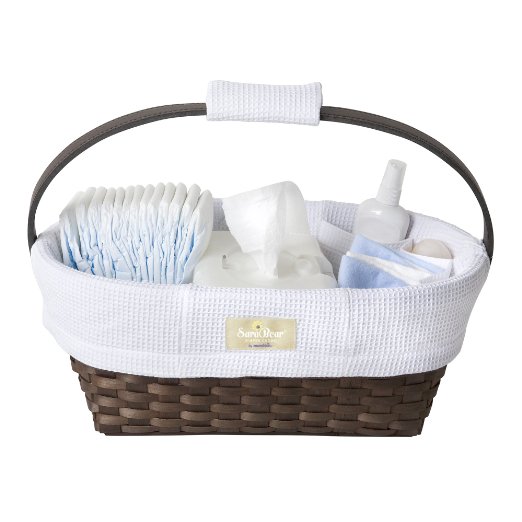 I'd definitely suggest some sort of diaper caddy, so that you are able to easily transport necessities from room to room and always have a changing station since you changing a million diapers the first few weeks. I was able to pack everything we needed (diapers, wipes, thermometer, and coconut oil) and keep it all organized and on hand.  I know some people choose to have a Pack 'n Play on their main floor, but like I said before the thought of all this baby gear taking over my little house scared me, so this was a nice discreet alternative. 
UPPAbaby Vista Stroller + Mesa Carseat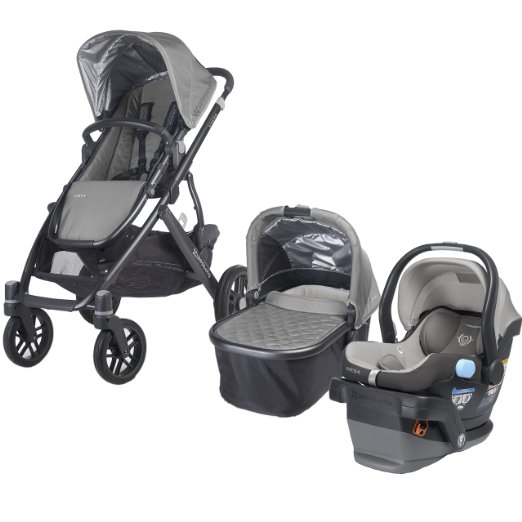 So yes, the price tag on this one is on the high end, but this was my splurge and I am so happy with our decision! The Vista Stroller System comes with a bassinet that we have loved taking Delaney for walks in. She doesn't love being strapped into a carseat, so the bassinet has been great in that we can lay her in and she almost immediately falls asleep on her back. Now that she is a little older we've started to hang toys from the handles and she loves to lay and kick as if she were on her floor mat! The system also comes with the front and rear facing toddler seat and a large basket underneath which is great for storage! It does not come with the actual car seat (Mesa) or base, so you have to buy that separately. The whole system ranks very highly for safety, performance, and functionality. Everyone always comments on how easy it is the unfold the stroller, take the carseat in and out of the car, strap her in, etc. Lastly, the stroller can be converted into a double stroller, so my logic was that in the end we wouldn't need another stroller if and when we have baby #2. PLUS, there is a kick board attachment for a possible third little chickadee. Whoa, pump the breaks. So yes, was the splurge worth it. I think so. I kind of have a crush on our stroller.
A Baby Carrier: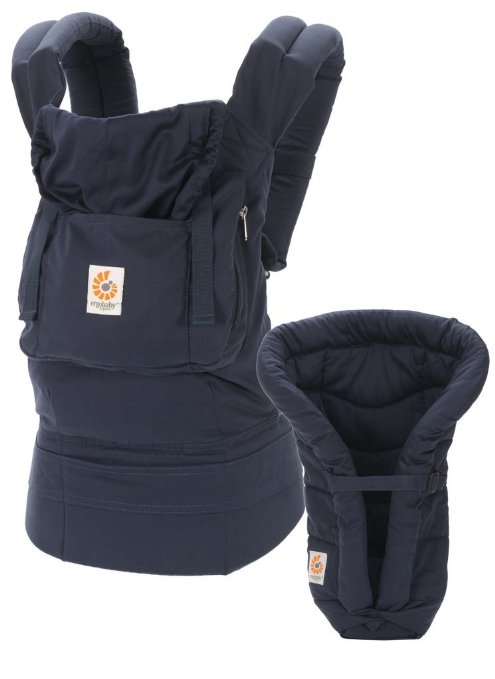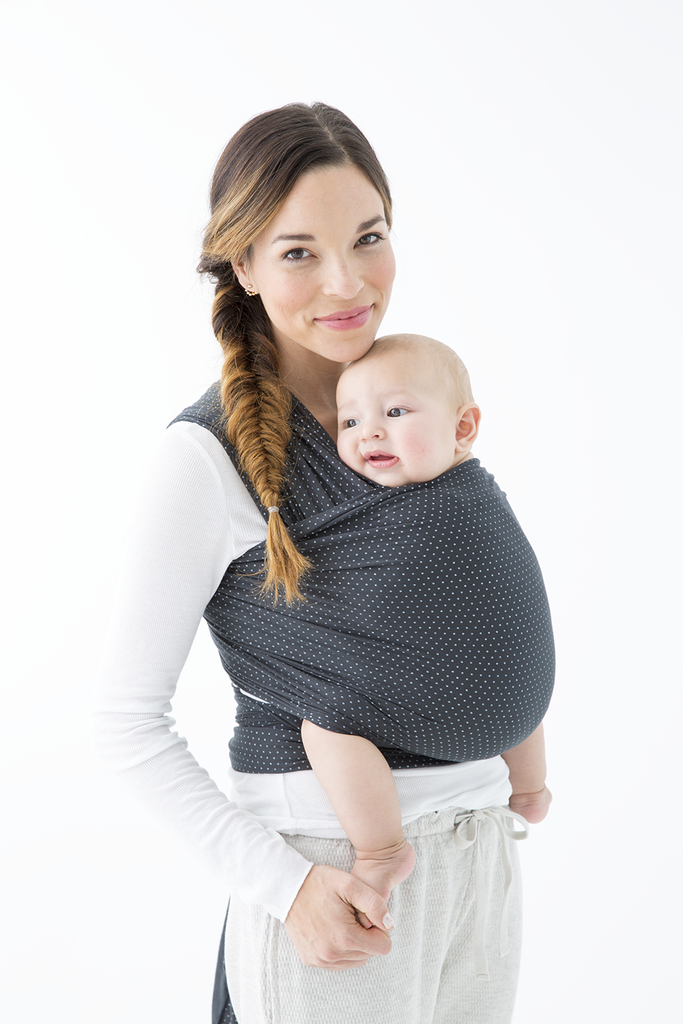 Back, shoulder, neck, arm saver. I can remember those early weeks when Delaney did not want to be put down. Between constantly walking her and breastfeeding, my body was taking a beating. I loved using the baby carriers to keep her close and wearing her allowed me to get things done! It definitely took a few tries to get it right for both her and I, but I love it! We have the Solly Baby Wrap and the Ergo + Infant Insert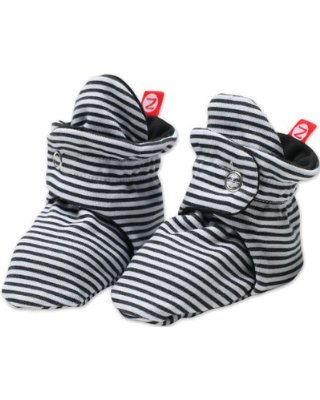 Delaney lives in these things. We didn't even mess with socks, because these things work like a dream! They snap and don't fall off. I need like…10 more pairs. We also have the Goumiboots, which are great, the velcro just started to pull away because we used them so much! Get these!

I hate putting shirts over Delaney's head. Things always get stuck. I feel like I'm shoving things and contorting body parts in ways thought shouldn't be bent and her poor little face makes me sad. We love those side snap bodysuits to help avoid those traumatic moments , plus it seemed a bit comfier for her when she still had her cord. 
Honorable mentions: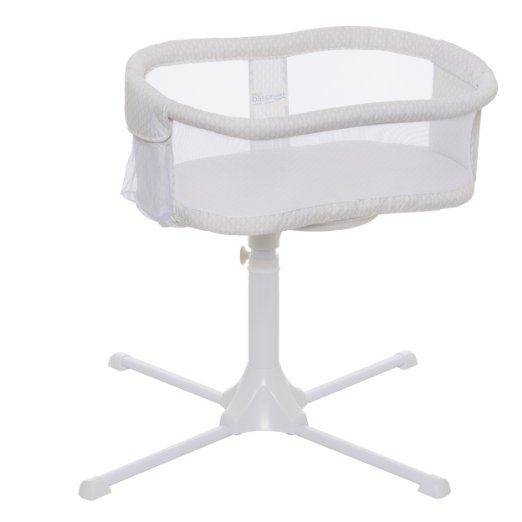 The reason this is just an honorable mention is only because we didn't use it for long. we transitioned Delaney to her crib at one month, but for the first month of her life it was very helpful! It made night time feedings much easier, for the bassinet was on a swivel and came up right next to the bed. I hardly had to move to get her out, which was nice as I was healing. I was on the fence about purchasing, because I figured I could just use the Rock'n Play, but after living it, in NO way would I have wanted to in and our of bed, bend over and lift her up multiple times a night. No thanks.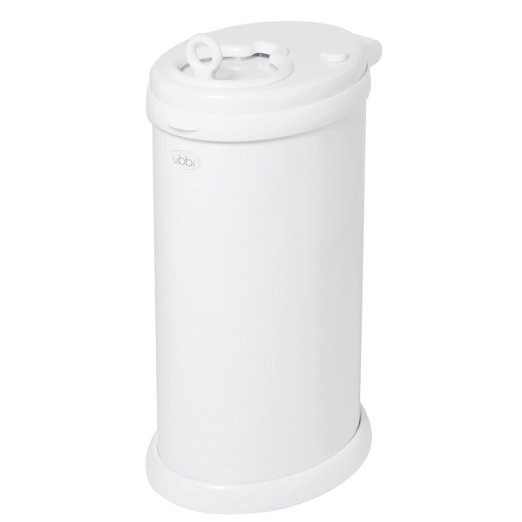 I know some people say this isn't essential since you can survive without, but I thought I'd add it to the honorable mentions, for we have really enjoyed ours. Yes, a lot of the time diapers get thrown into the "regular" trash, but for the most part they are put into the diaper pail and there has been no stinky smells leaking from it. I'd imagine in a regular trash can I would have to empty it much more often than I empty the Ubbi and that's enough incentive for me. Plus I like the way it looks. 
A crockpot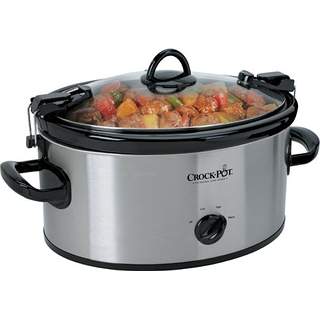 Not essential for baby, per say. But if you want to eat, then get one of these and put it to good use. So yes, it is essential for baby, because you need to be fueled and happy. Many days and nights the crockpot has served us from many "MomHanger Moments". That and meals from our amazing friends and family. If you want to give someone a gift post baby – give them something to eat. Or maybe that's just me…
Other things…
Diapers
Wipes
Crib mattress
Footie pajamas (zippers are great if you can find them!)
Summer Infant Changing Pad
Ecos Detergent
Pottery Barn Sherpa Stroller Blanket
Waterproof Changing Pad Liners
What about y'all? What did you find most helpful during those first few weeks??
What products did you find least helpful?