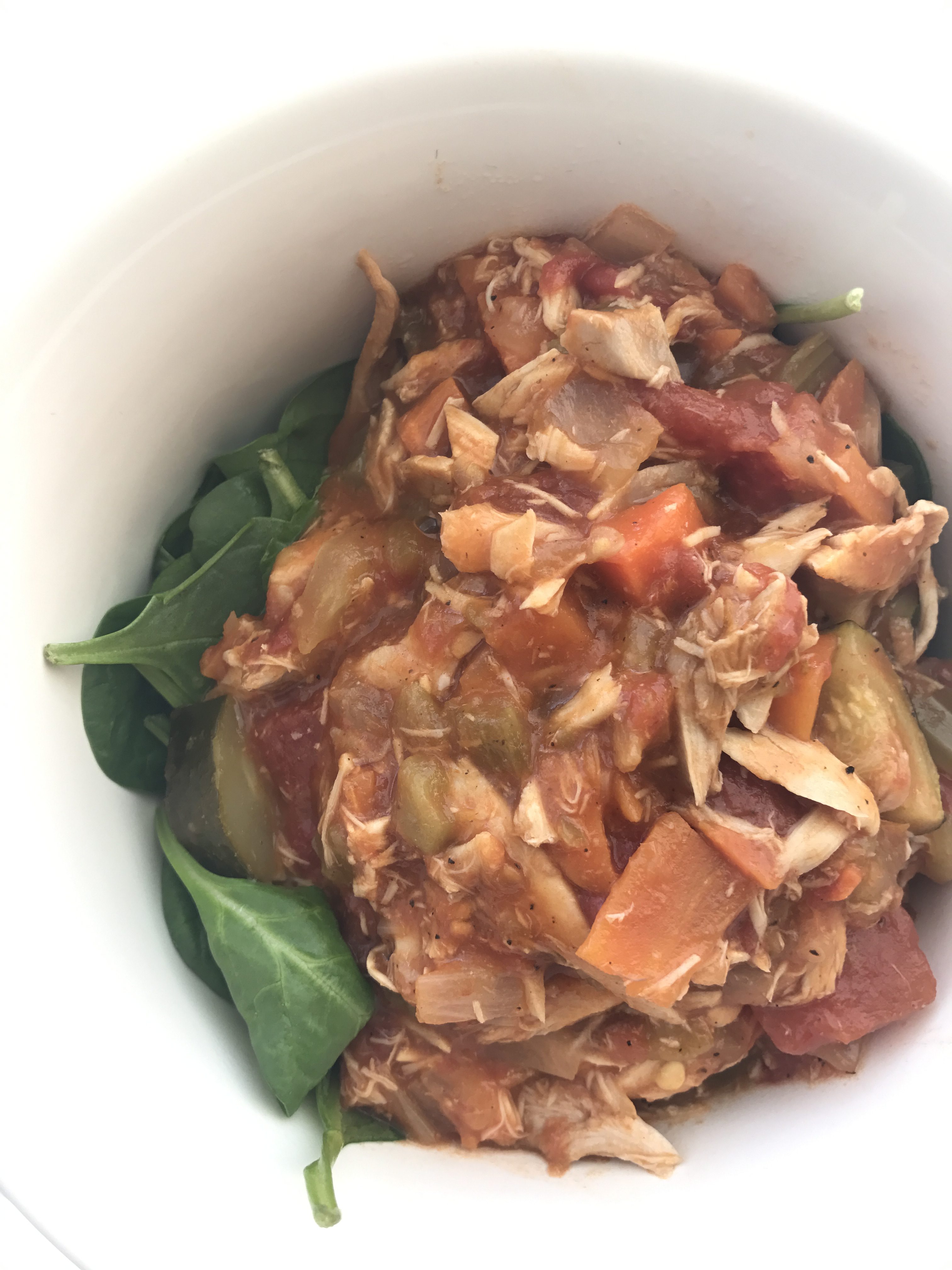 09 Feb

My Momma's Chicken Vegetable Soup

Good morning y'all! Hope you're having a great week – almost Friday woohoo! We are getting a little snow here in the "north"-east (I say north in quotes because I still refuse to believe I really live in the north), so that  means my presentation was cancelled for the day and Laney Bug and I are spending the day at home until I teach tonight!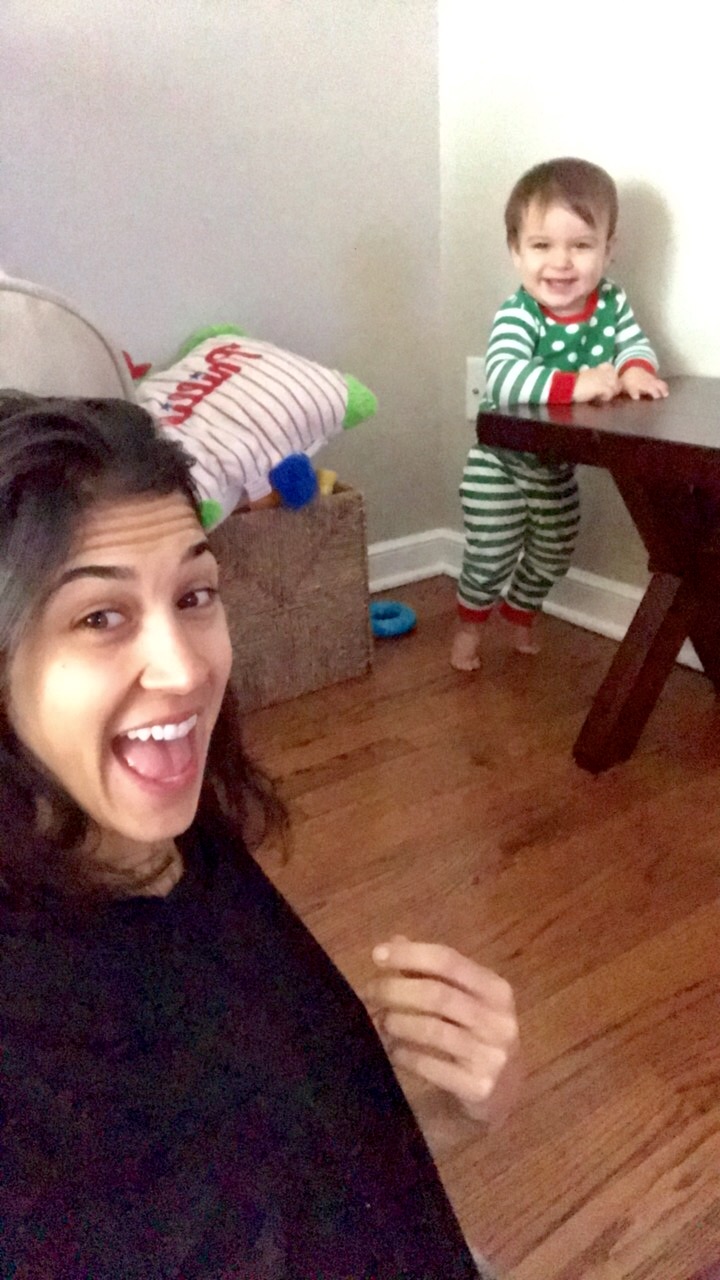 If you're following along on Instagram, you know that I to the #SugarPledge with a brand called Further Food. They are hosting a 7 day sugar detox, that means you nix all sugar from your diet – even natural ones like honey, maple syrup, agave, brown rice syrup and reduce the amount of high glycemic fruits like bananas and pineapple.
I really don't eat processed sugar anymore, which has been a change from about a year or so ago. I started only baking with natural sweeteners and since I have eliminated gluten from my diet, I am not even tempted by treats that aren't made with real ingredients. BUT I do love my desserts andI typically do have some sort of "sweet" everyday. Whether it be a piece of Organic Dark Chocolate or an energy ball made of dates or with sweetened with honey, so I figured I'd give it a try. For so many of us, our liver is taxed and over worked day in a day out by the amount of sugar we consume. And I'm not just talking about munching on candy and donuts all day long. Sugar has unassumingly made its way into so many of our foods. I mean heck you can't even take a vitamin now without checking to see if it is sweetened with sugar.
We, as a country, have become addicted. And it ain't good. I am going to do another blog post about this next week at the end of my "detox", but I just wanted to bring y'all up to speed on what I am doing this week and why!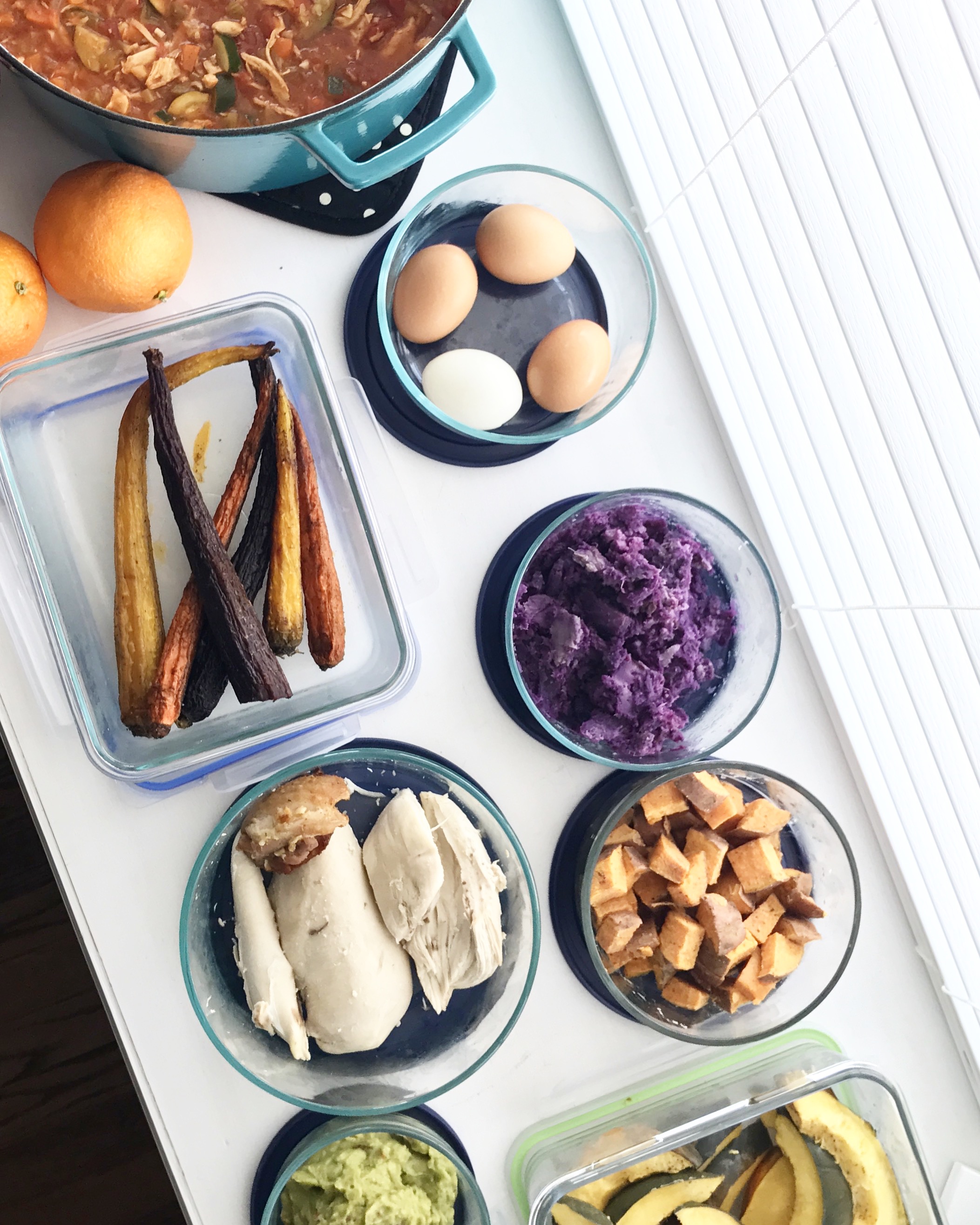 In an effort to keep my family and I fueled with healthy foods and discourage any impulse snacking on processed sugar laden foods – I always try to keep a fully stocked fridge with lots of good veggies, proteins and fats that are prepped and ready to be made into meals in minutes. Especially with schedules being so busy and all over the place, we need stuff ready to go at the drop of a hat – as I am sure most everyone can relate.
Other than roasting veggies and cooking various proteins to assemble meals, I like to make a big pot of something – whether it be a soup, a chili or some for of "bake" to portion out into small containers to make life even easier. Especially this time of year, soups are all I crave! They take very little time to make, they're hard to mess up and all it takes is a quick reheat and your meal is ready!
When I was talking to my mom last week she said she had just made up a big pot of one of my favorite soups she used to
make for me. I remember that she would bring it to me in college in portioned containers and I would have yummy soups for weeks!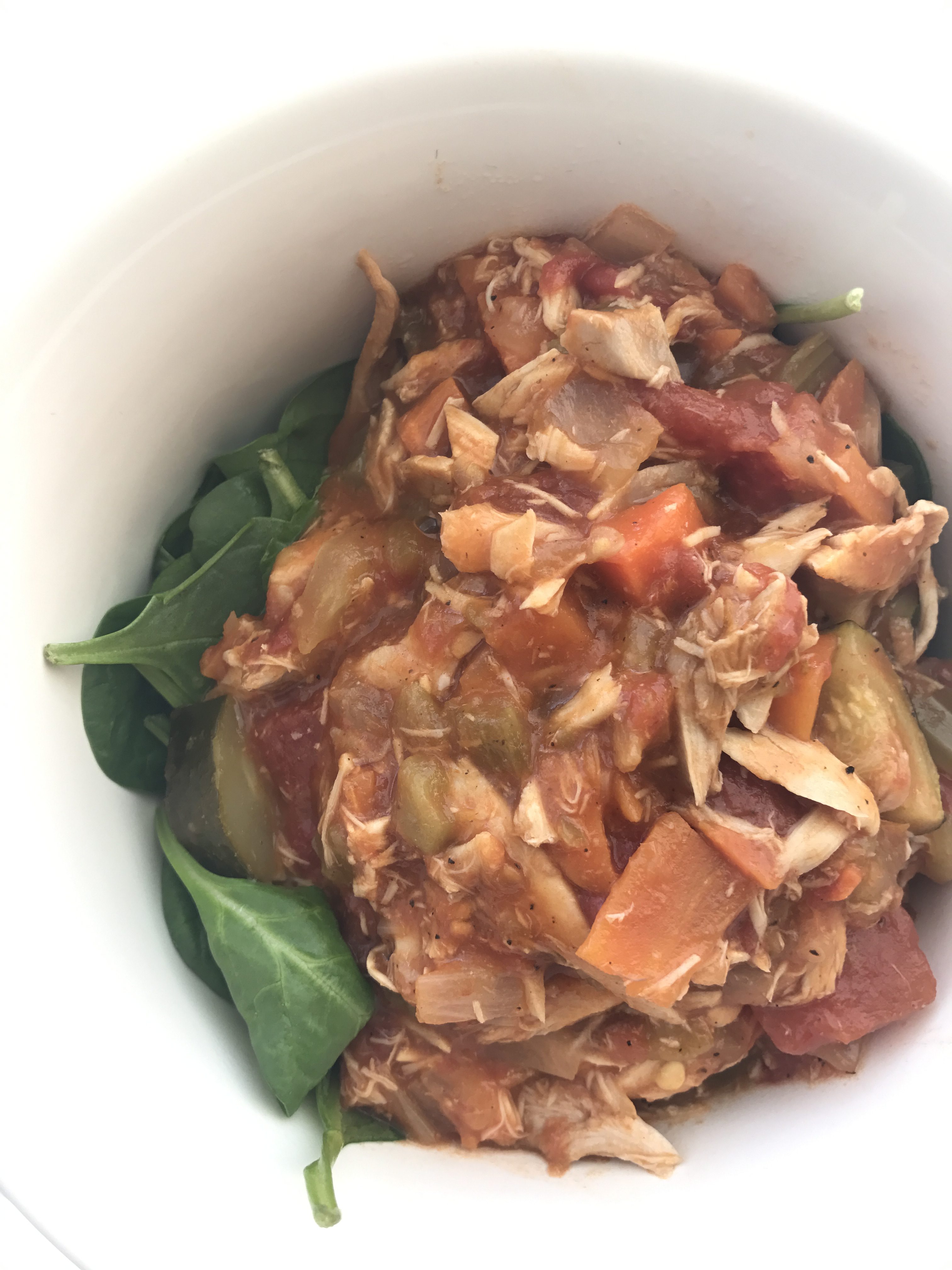 Best part is, it's super simple. And if you buy a rotisserie chicken and pre-chopped veggies – it's like…really super simple.
I've been enjoying it all week for lunches and I'll even throw some spinach in the bowl after I re-heat the soup for some added veggies. The heat from the soup steams the spinach and voila!
My Mom's Chicken Vegetable Soup! 
Ingredients:
4 cups organic chicken broth
1 (28 ounce) can crushed tomatoes
1 (16 ounce) can diced tomatoes
1 (10 ounce) can Rotel (or diced tomatoes with green chilis)
1 whole onion, chopped
3 carrots, peeled and chopped
3 celery stalks, chopped
2-3 cloves of garlic, minced
3-4 cups shredded chicken (you can makes your own or use rotisserie!)
1 zucchini, diced
1/2 tsp salt
1/2 tsp pepper
1/2 tsp Orrington Farms Broth Base & Seasoning (optional) *
2 tbsp flour ( I used Bob's Red Mill Gluten Free)
1/4 cup water
Instructions:
1. Bring first 8 ingredients to a boil in a large pot or dutch oven. Cover and reduce heat to a simmer for 30 minutes.
2. Stir in chicken and next 5 ingredients
3. Mix together flour and water until smooth. Stir into soup mixture and bring to a boil. Cover, reduce heat and simmer; stirring often, for 8-10 minutes or until thickens!
*This is optional and just add a little more flavor. The original recipe calls for chicken bouillon cubes, but I ain't putting that mess in my body. I found this brand, Orrington Farms, that is made with most (not totally) natural ingredients. I like to have it on hand for soups if I don't have broth available or to just add a little oomph to the flavor.