16 Mar

Getting close! Pregoo Updates Weeks 37-38

This just seems so surreal. Here I am entering my 39th week of baby baking and our little countdown clock says we have 3 days till our due date. 3 DAYS!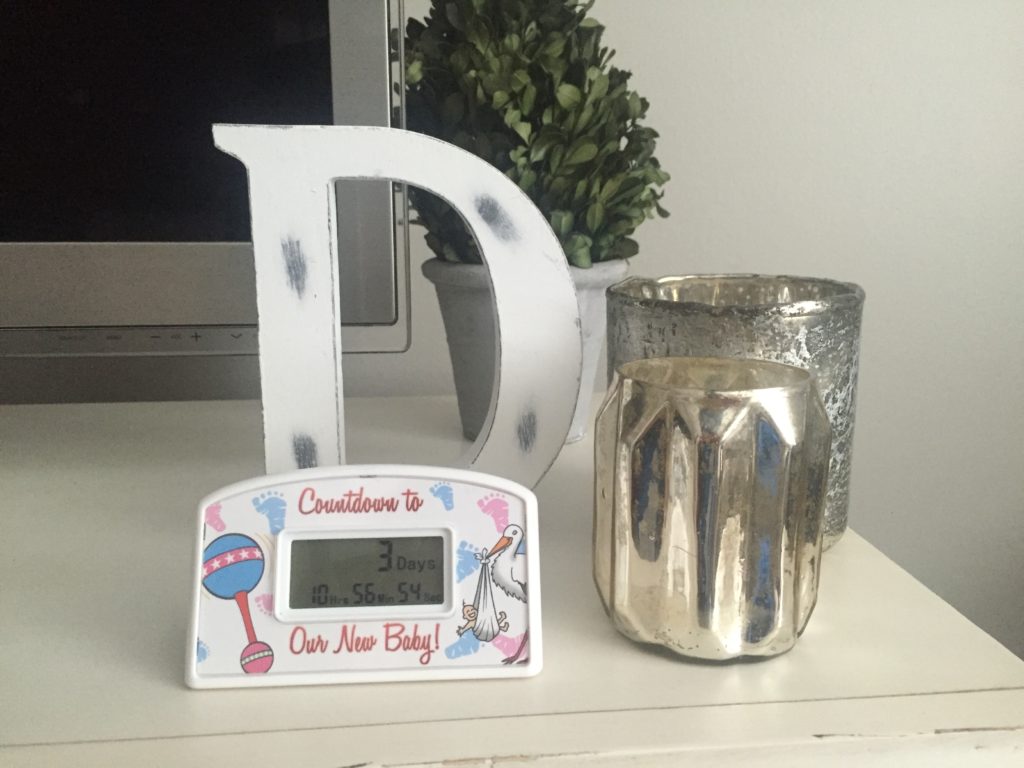 The past few weeks I have been so anxious. On the edge of my seat wondering when she was going to make her big arrival. This week I seem much more at ease and READY!
Lets back it up a bit..
Week 37: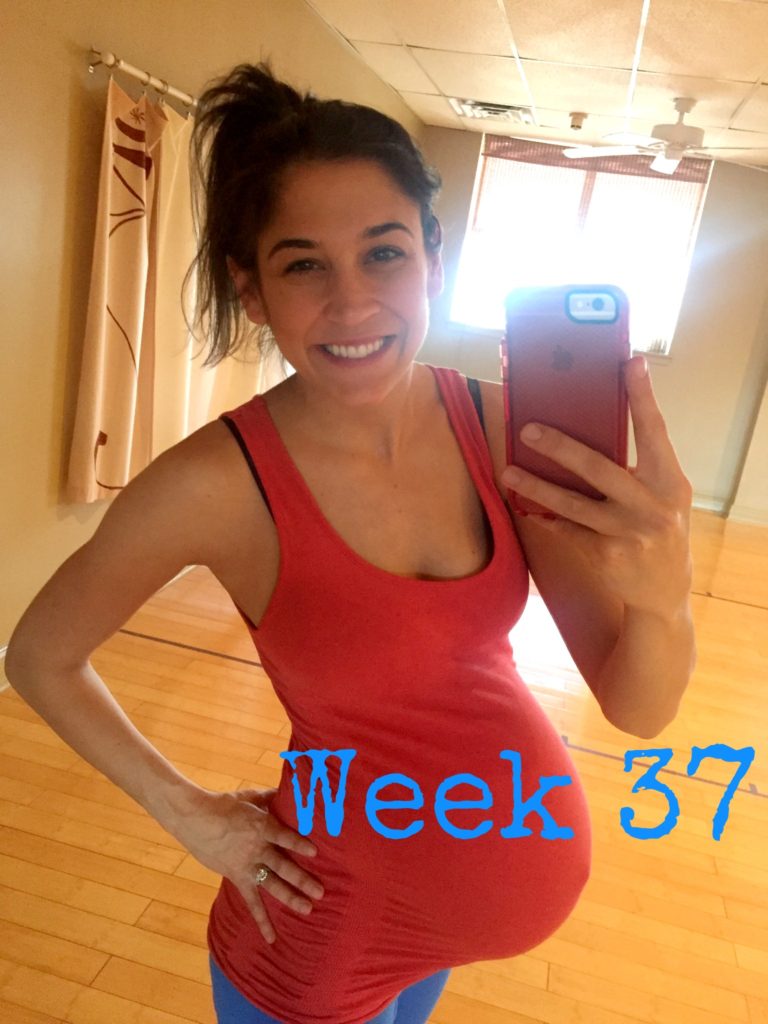 Week 38: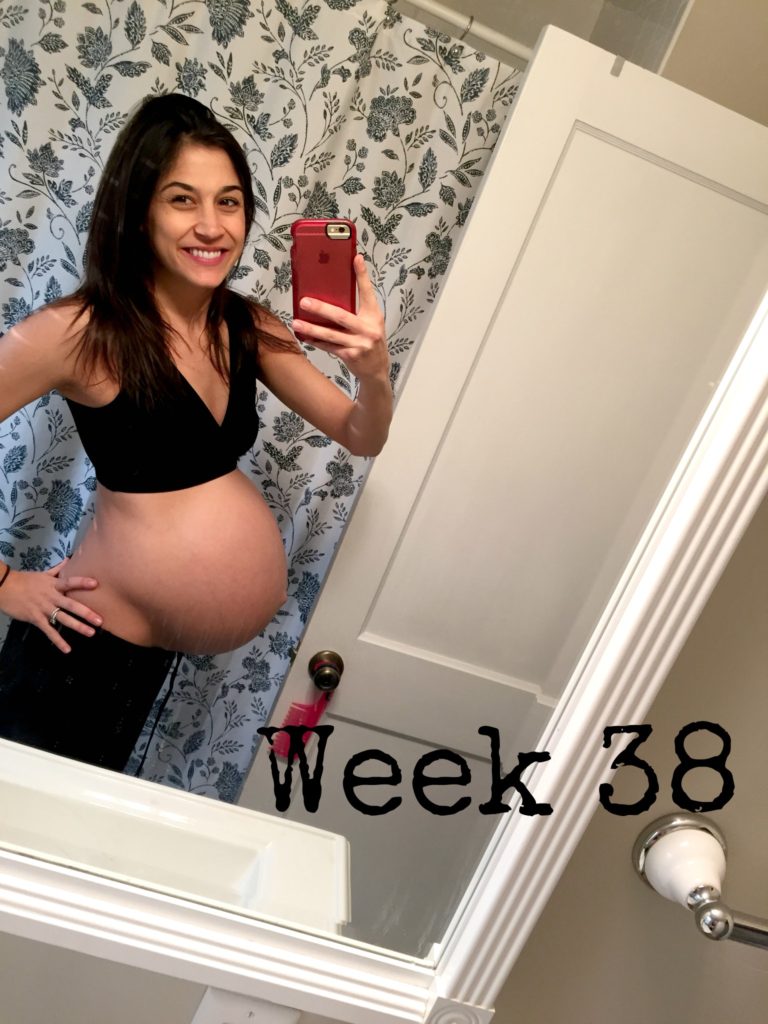 Random thoughts/How I am feeling:
-I have found myself very anxious and concerned with the health of the baby these past few weeks. I was also having a lot of dreams about random things. Like people telling me the bottles we got were awful and dreams about being without Brian. I've read this is pretty normal as you get closer to the due date!
-My body feels good!! Not really all that uncomfortable unless I am sitting for long periods of time on the couch or in the car. I love sitting on the plyo ball or backwards on a chair. Just seems to put things in much better position and the baby doesn't sink back into my back causing pain.
-I keep thinking about what would if I go into labor while teaching one of my classes. Or my water breaks. Highly unlikely, but it'd be a cool story! I wonder where I will be when I realize it's actually happening…for real.
-I'm going to miss this little (big) bump. And everyone is just so sweet and caring. I've loved being pregnant! All of my family, friends, clients and co-workers have been so wonderful, generous and helpful! I have been showered with surprises and well wishes every time I turn around and I am so thankful to be surrounded by such amazing people!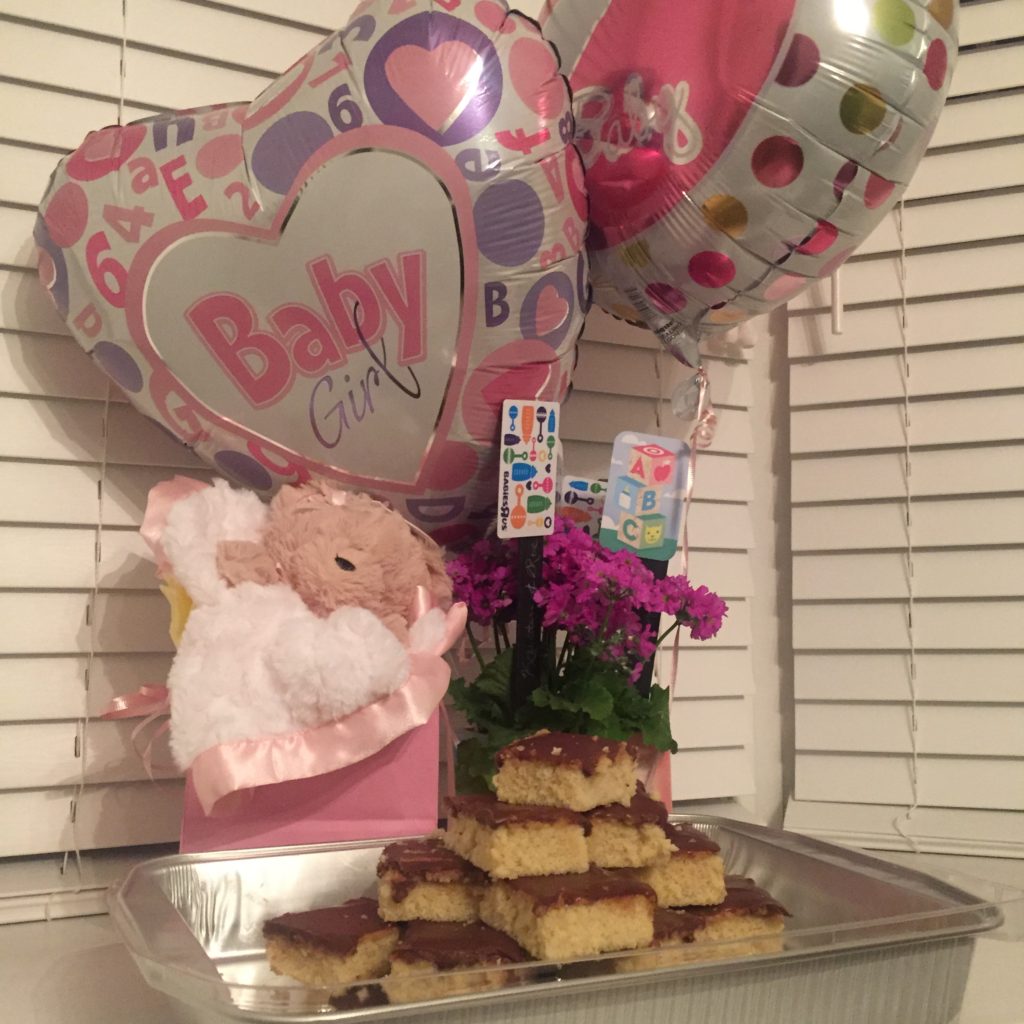 -Our doula suggested we spend our time reading about when baby is here, soothing techniques, breast feeding and birth affirmations, all that good stuff. Staying away from google and actual labor stories at this point. So I'm finishing up Happiest Baby on the Block and bookmarking resources that would come in handy once baby is here like kellymom.com.
-We have a NEW NIECE and a best friend for Miss Delaney!!! Sweet Avery arrived a couple weeks early and we could not be more excited! We were hoping she would give Delaney some secrets on how to break out of the belly!!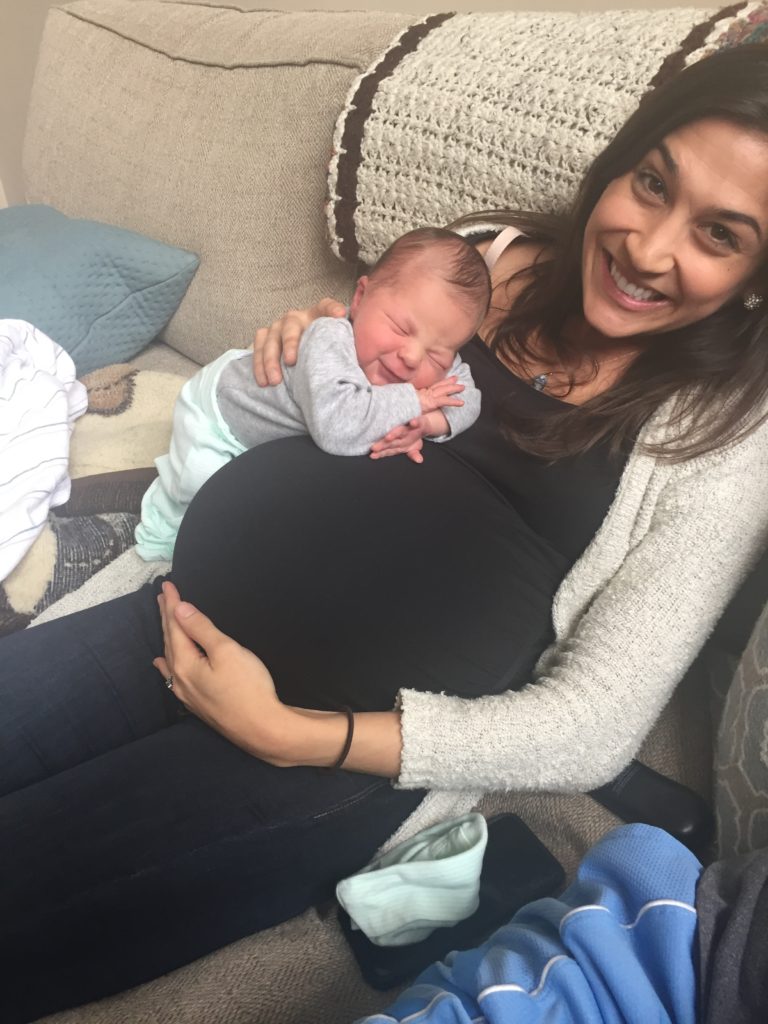 Cravings:
Nothing too crazy. Cold stuff. smoothie bowls, yogurt, overnight oats, cold apples and pineapple. Also, eggs and avocado toast, but what's new?Still wanting something sweet after every meal – what's new? I definitely get full much faster, so smaller portions always works best!
Aversions:
Nada. I like it all!!!!!
Workouts:
Took a couple of Balanced Athlete and yoga classes. Probably of which will be my last ones before baby arrives.  Worked with low weight – functional movements – squats, lunges, deadlifts, etc. Other than that, lots of walks and keeping the body open and rested!
Final Preparations!
-Ordered our bottles
-Washed all the clothes & blankets – they're so little (and pink)!
-Some meal prep and freezer stock. I didn't do as much cooking as I thought I would, because luckily we will have some help at the beginning, but I did want to make sure we had some things on hand – especially healthy snacks! I made Freezer Burritos, meat sauce, marinated individual chicken breasts for easy thawing, oat balls and date balls, frozen fish, lactation cookies, and lots of snack and bars – RXBars, Perfect Bars, and Square Bars!
-Finally got the carseat checked for proper installation. Good thing, because it wasn't installed correctly. Whoops
-Lots of naps, sleeping in as much as a can, watching a whole movie/show, and frequent trips to Target and wandering Whole Foods by myself (This might not sound fun to you, but it's my favorite thing to do). I know these luxurious will be few and very far between pretty soon.
-And then..just trying to keep the house clean, new sheets ready to be put on the bed, etc. All stuff only first time neurotic parents would do. 🙂
I thinks that's about it! Hurry up little one!!! We've way too excited over here!!