11 Jan

First Trimester Update: Weeks 10-13

Here's my second pregnancy update, which documents weeks 10, 11, 12 and 13!  As I explained before, I documented these recaps throughout my pregnancy and have waited to post them until now!

past updates:

Baby Leo Weeks 10-13

10 Weeks: Baby is the size of a lime!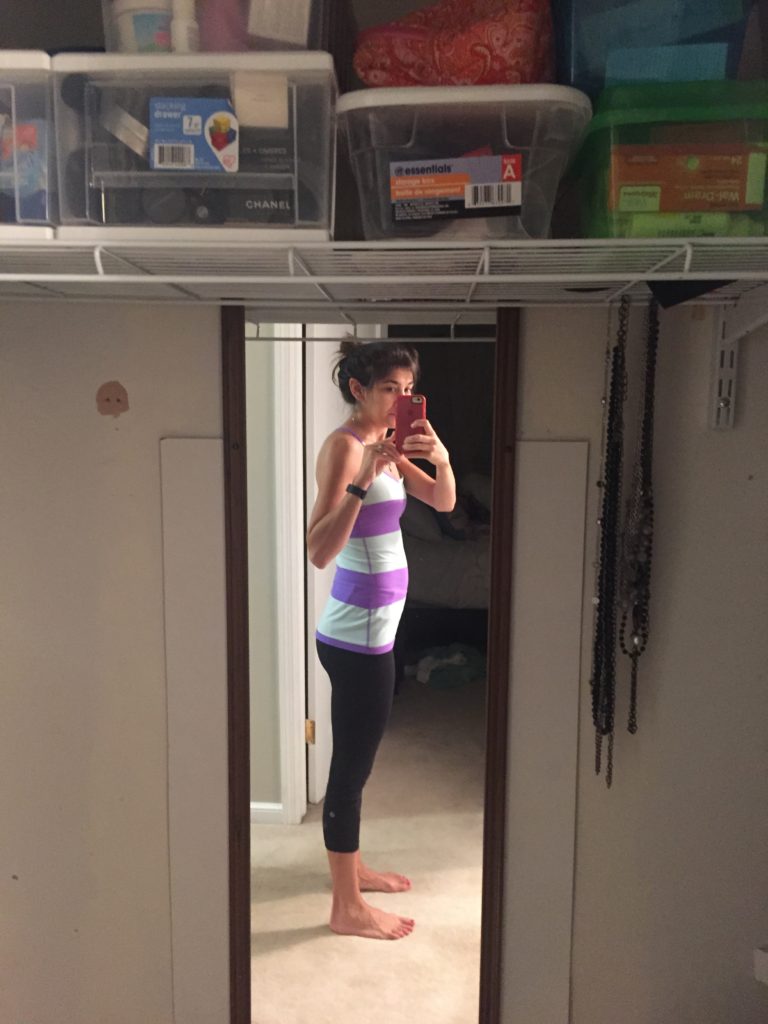 Random thoughts and how I'm feeling:
-Started feeling better around week 10, but then I got a sinus infection which wiped me out for a bit. Even more tired and run down. I just want to eat and sit. Super hungry, but also getting full very quickly. Trying to stick with little meals/snacks like…every hour.
-Feeling super puffy and bloated. Not sure how much weight I've gained and really trying not to focus on it. In the first few weeks I'd say I gained like 5 pounds, which pretty much surpassed the "recommended" weight gain. Whatever that means. I am staying focused on listening to what my body needs and not getting concerned with the weight gain.
-So excited, happy and relieved to tell people!! I think this really helped me feel better and little bit back to my normal self!
-Dyingggg to know the sex of this little nugget head!
11 Weeks: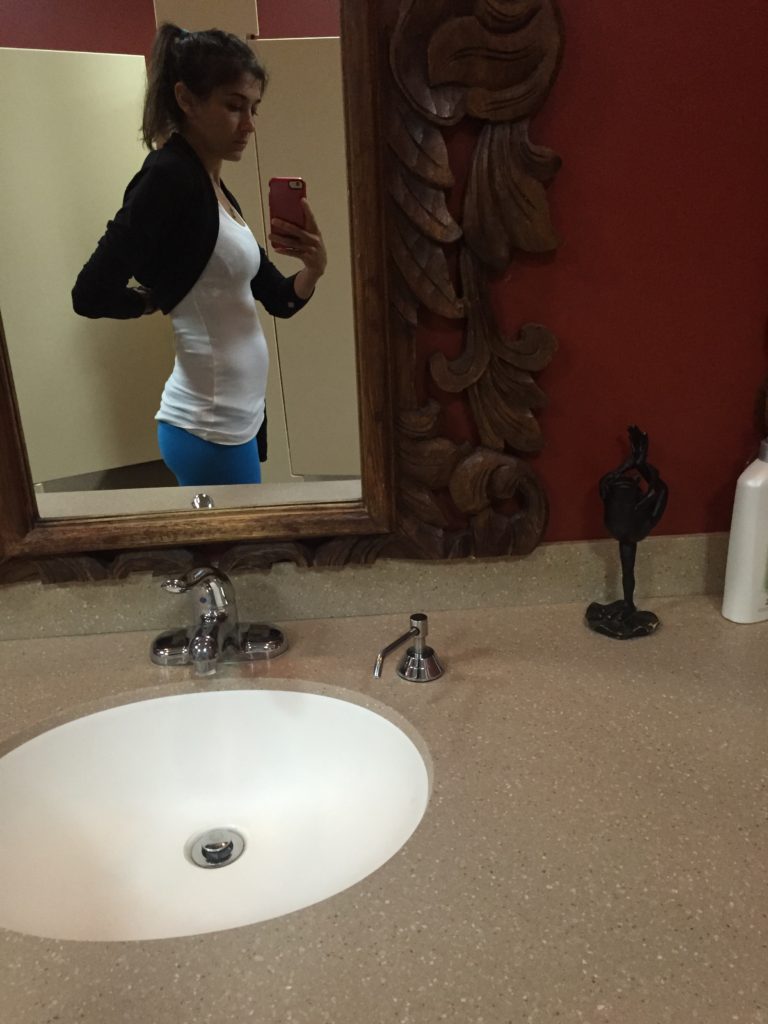 (Sorry for the awful pics!)
Cravings:
Still anything carby. I want a Chick-Fil-A sandwich (gimme that pickle), a McDonalds sausage biscuit, Reece's cereal with the coldest milk that can be found.
Aversions:
Still hot sauce and not loving peanut butter. WHAT!
12 Weeks: Baby is the size of a plum!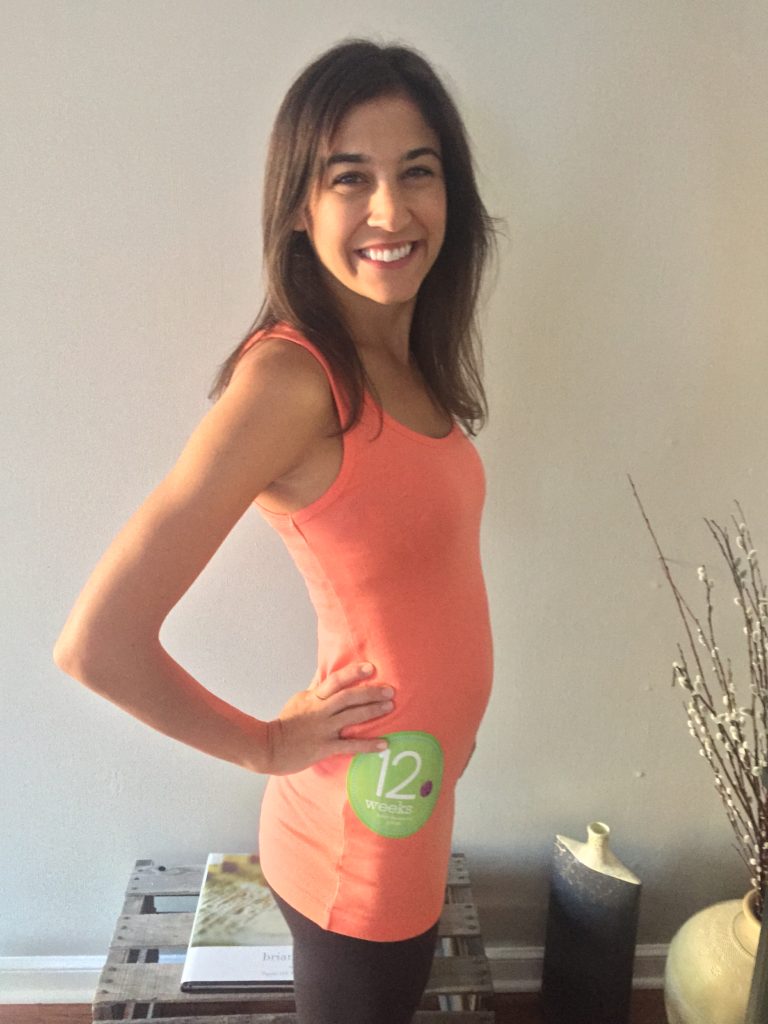 Workouts: 
Again, tried to stick with doing something active most days. When I was sick I did take a good bit of time to just rest and recuperate. I started back with some yoga and it actually felt wonderful! Just being sure to stay super duper hydrated and making modifications when needed. Running feels, meh. Not too great. Intervals are fine, but just going on a job just doesn't feel right. Loving any sort of strength training!!
Almost to the second trimester!! Woohooooooo!!!