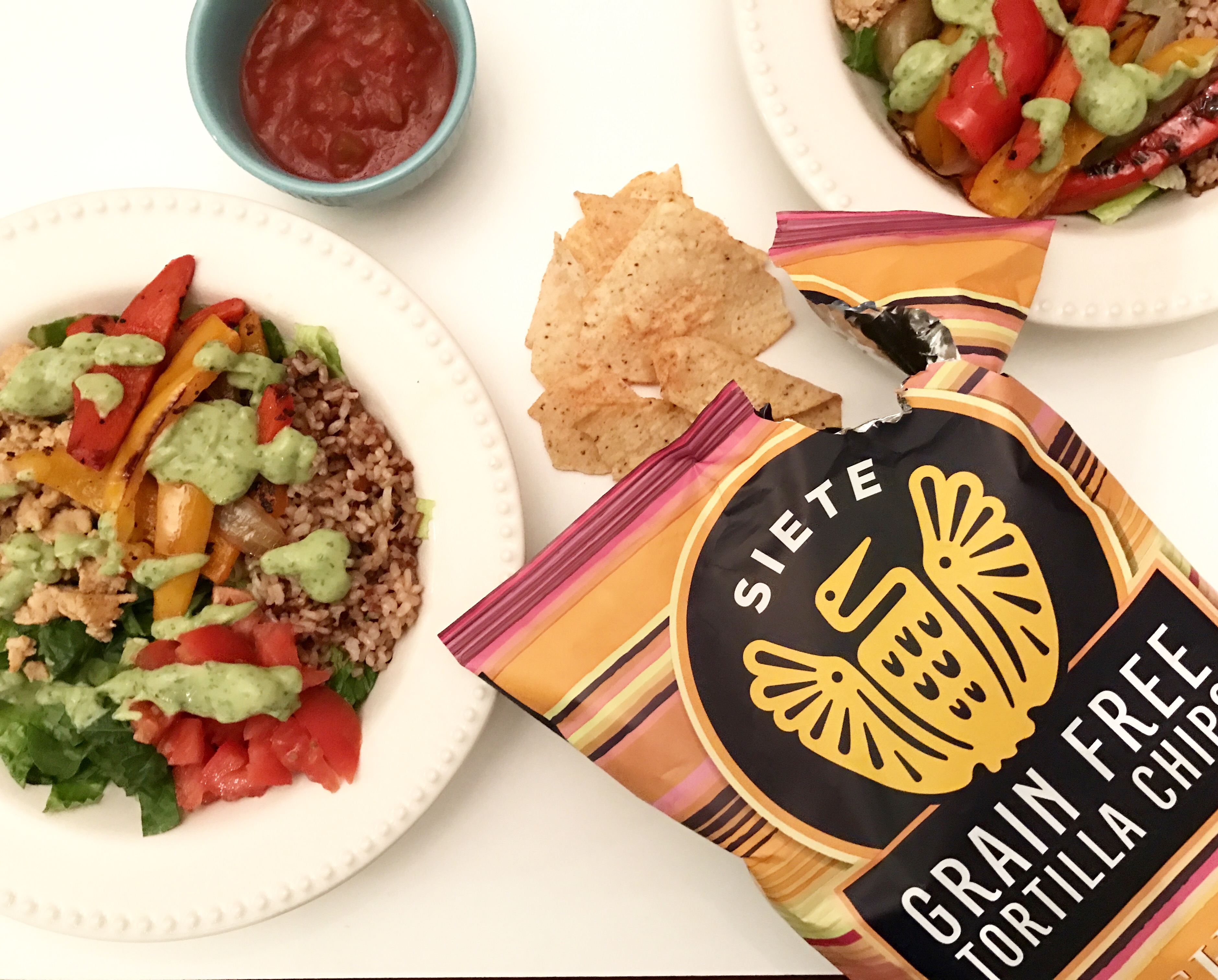 29 Mar

FajitaBurrita Bowls with Honey Cilantro Lime Dressing

There must be at least one Mexican/Taco based meal in my week. AT LEAST. In the last seven days there were three, so I'd say I am pretty happy with that ratio. When I was thinking of meals for this week, I was deciding between fish tacos and burrito bowls, and since I was too lazy to go to Whole Foods and get fish – chicken burrito bowls it was! And then I realized that we ate all the chicken breast, so we ended up with ground chicken burrito bowls, which just shows you, that ya really can't mess this one up!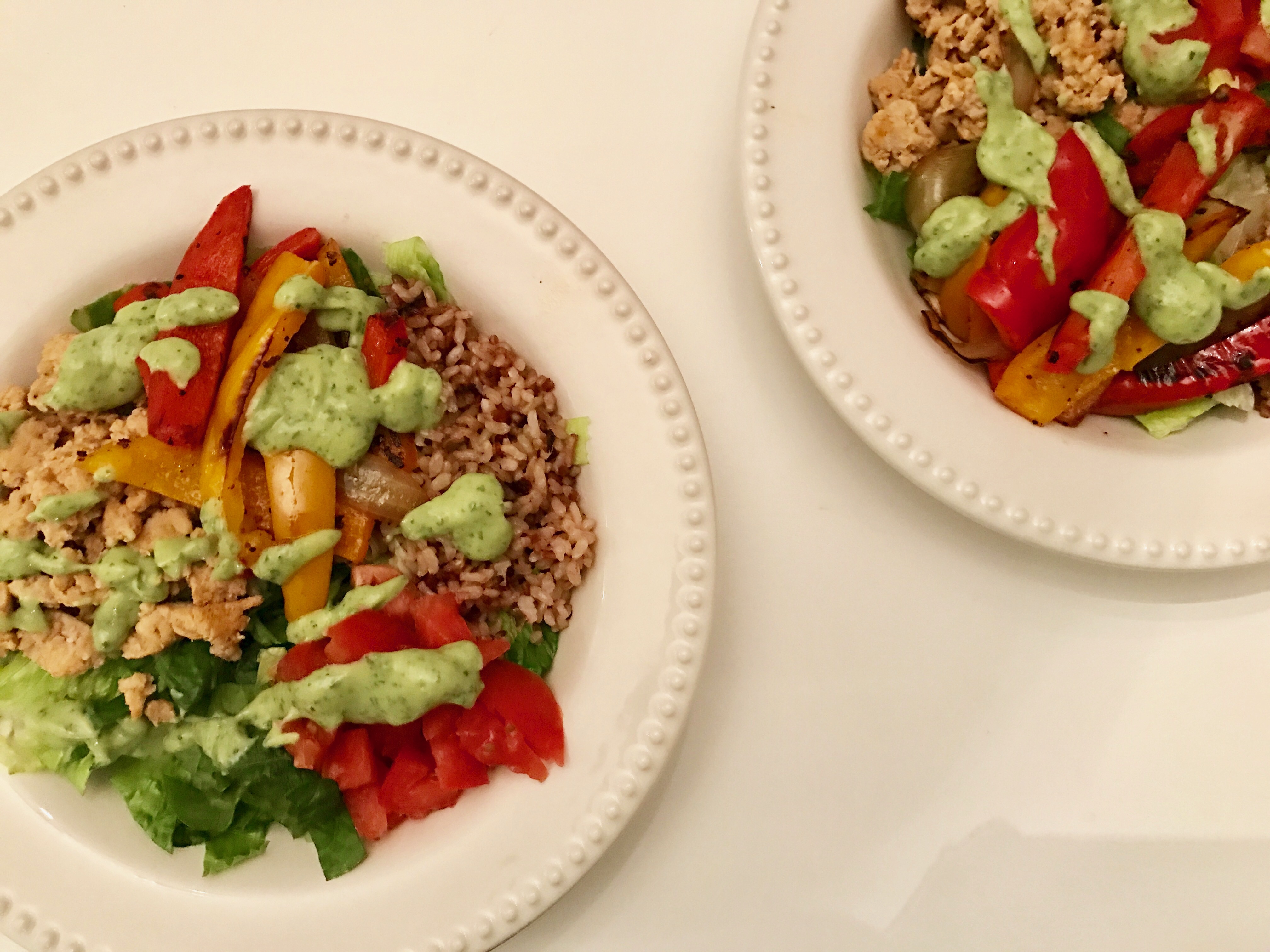 Am I making any sense? Was that paragraph just one big run on sentence?
Sorry, after 8:45 pm, I am typically pretty worthless, but I wanted to get this recipe up and out to yas! So lets get to the important part!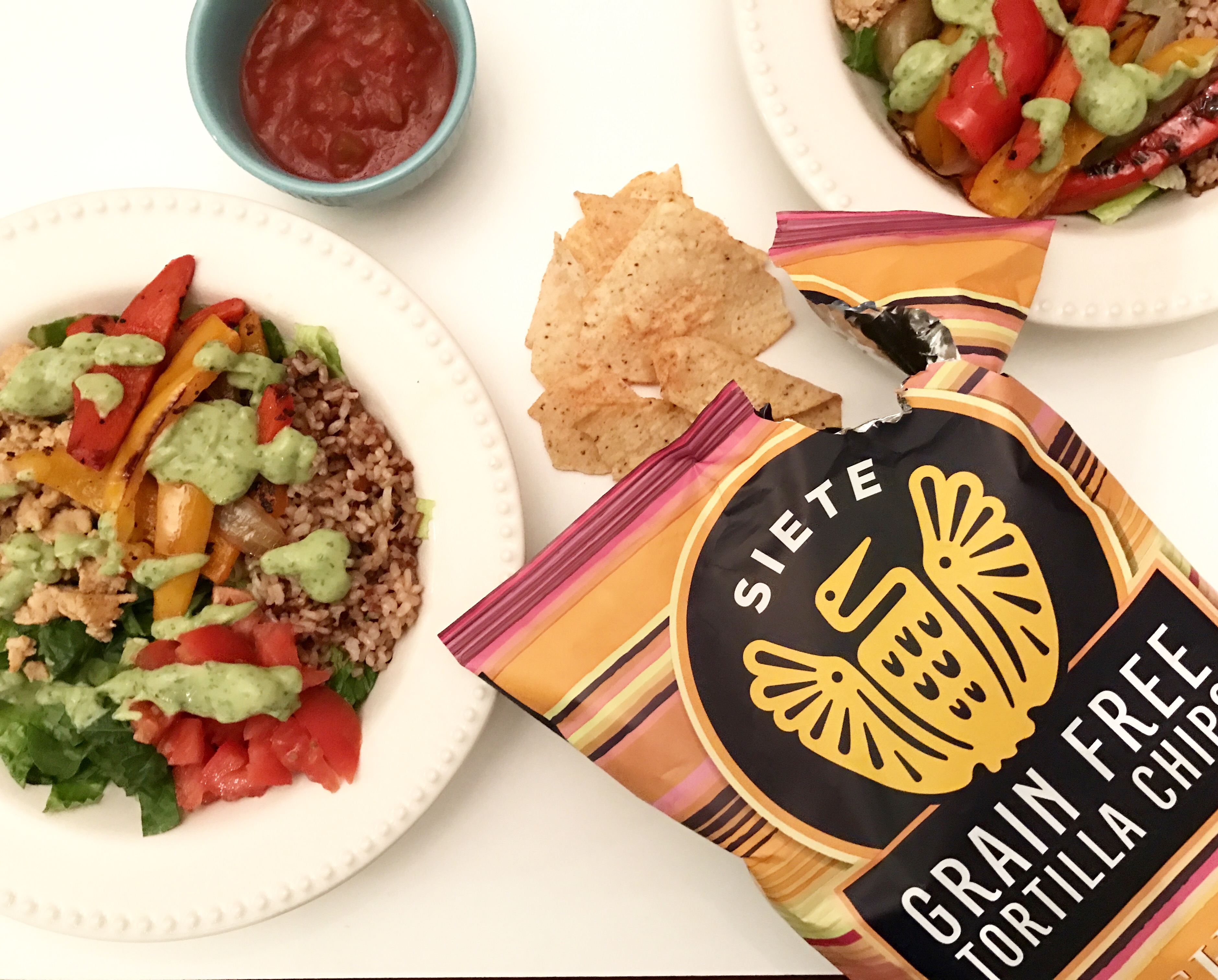 FajitaBurrita Bowls with Honey Cilantro Lime Dressing
Ingredients for two bowls:
For the salad:
A big ol bunch of romaine, thinly chopped (like those scientific measurements?)
1/2 cup cooked rice, divided
1/2 onion, sliced
2 bell peppers, sliced
cumin, paprika, garlic powder, onion powder, cayenne pepper, salt and pepper – lets not get exact here. Just a few shakes of each and adjust to your liking
1 tomato, chopped
cilantro for topping
For the dressing:
1/2 avocado
2 limes
1 cup cilantro
1/3 cup avocado oil
1/4 tsp salt
1/4 tsp cumin
Directions:
Heat oil over medium heat, then cook chicken. Add all the spices and cook it all up! Once chicken is cooked, remove from the pan and set aside. In the same pan, add a little more oil then cook the onions and peppers until soft. Assemble your salads.
For the dressing – add all ingredients to a blender and incorporate. Drizzle as much over top of salad as your heart desires! Serve with Siete Chip, because they are the best tortilla chip evaaaa!