19 Jan

Bye Bye Second, Hello Third! Weeks 27-29

Oh my gosh, I can't believe the third trimester is here!! Time is flying by! Below you find my last second trimester update and the start of the third.

Past updates:

Weeks 5-9
Weeks 10-13
Weeks 14-17
Weeks 18-21
Weeks 22-26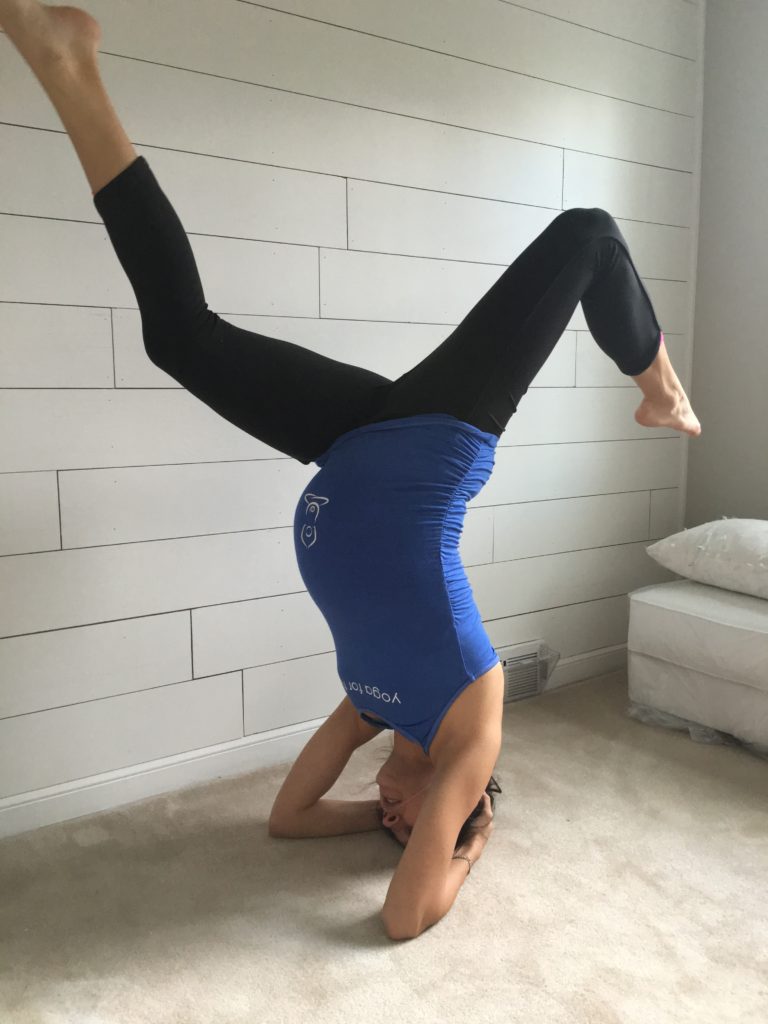 Random thoughts & how I've been feeling:
-Holy leg cramps!!!!!! I've experienced them off and on throughout the second trimester, but oh baby they have come with vengeance. They hit me in the middle of the night and in both calves. I'm pretty sure Bri thought I was delivering the baby the first time it happened. I've made sure to really focus on getting in a Magnesium supplement (I use CALM-anti-stress drink) and lots and lots of water, stretching, and foot massage.
-My body is feeling a bit more pregnant. Not just my growing belly, but I am definitely more sore after workouts and experiencing some round ligament pain.
-I've noticed sleeping has been a bit more challenging. We were definitely traveling over the holidays, so I believe that had some effect, but I also feel a weird sense of energy the moment I put my head down on the pillow. Ugh!
-Bri has been really interested in all things baby, so that's been fun! I think things are just getting more and more real, so it's been fun getting to talk about certain topics. We're so excited to see what she looks like & it's fun to imagine what it's going to be like when she's here. We ain't got no clue what's coming for us. 🙂
-We got our rocker! The nursery furniture is complete, so now I can't finally get a little more focused on actual decorations.
Cravings:
Smoothie bowls. And I ate a lot of puppy chow/muddy buddies over the holidays. Not sure that was a craving, or me just loving that stuff so much! Other than that, pretty indifferent to food. We drove around to 3 different restaurants the other night, only to end up at a burger place. I just couldn't decide what I wanted & nothing sounded great. On top of that…I was getting hangry!
Aversions:
Nadaaaa. Just not excited about food. Which is really making angry!
Exercise:
-Working out still continues to feel great! Mainly sticking with strength/circuit training + some yoga and some interval runs. Even though energy is still good, I'm feeling like outside of the gym I am slowing down a bit. Maybe I just don't want to do the laundry or take out the trash, so it's my body retaliating. 🙂