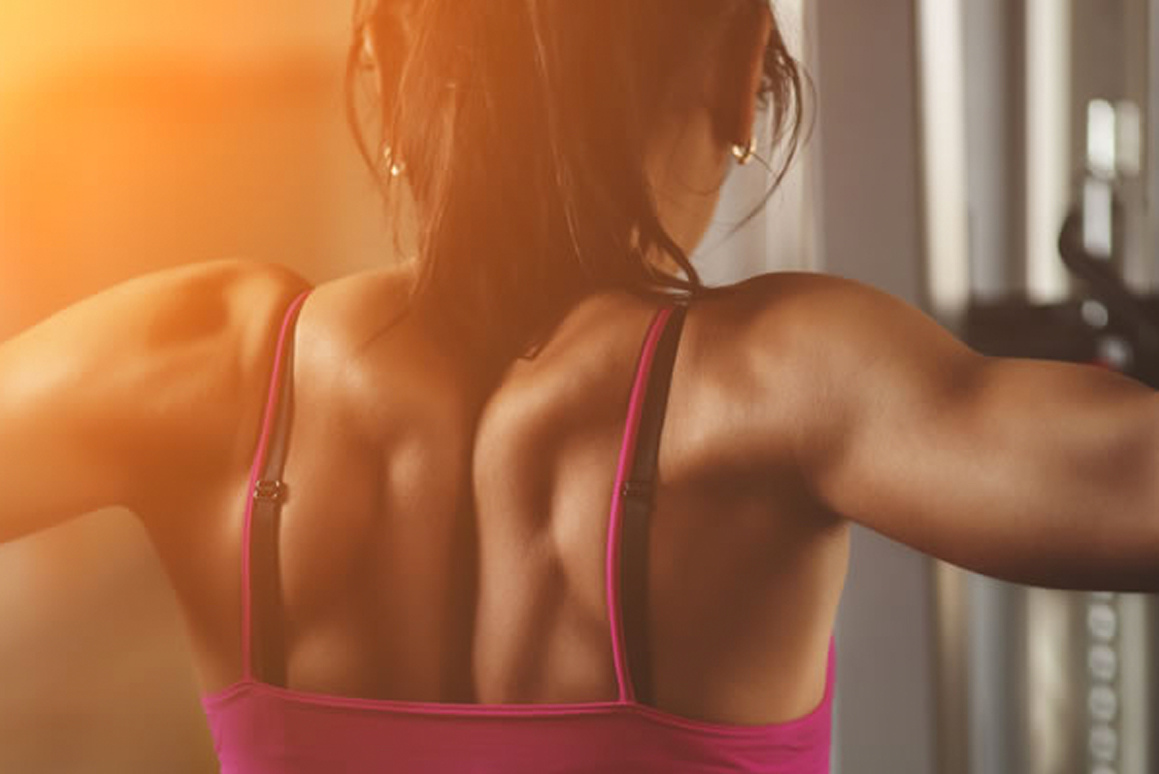 21 Jul

Busy Monday & A Workout!

Ahhh here we are back at Monday. How do the weekends go by so fast? This Monday is okay though. I have a crazy jammed pack week full of fun clients & lots of yoga subbing and before I know it we have 3, no, make that 4 special visitors coming this weekend! One of my beautiful best friends, Jennifer, will be stopping in on Thursday and then my Mom, Dad, and Sammie – my puppy dog – will be visiting for the weekend! Cannot wait!

This morning started with a 4:50am wake up call for a 6:00am client. I stopped back at home before my next session at 8:30 and made a smoothie bowl & packed my lunch.
Breakfast was a green smoothie (almond milk, spinach, protein powder, 1/2 banana, chia, cinnamon) bowl topped with One Degree Organic Foods Veganic Sprouted Brown Rice Cacao Crisps. How's that for a mouthful?  Plus blueberries & a dollop of almond butter.
Lunch between clients, which is without a picture, was egg salad (hardboiled eggs & avocado) and a delish juicy peach. I finished the day teaching two yoga classes and then came home to fantastic dinner prepared by Bri.
A simple perfect summer meal – BBQ chicken breast & grilled squash & zucchini.
And lastly, before my eyes close on me, I wanted to share a quick workout with you. For some reason, this time of year is super busy, so my workouts have to be quick & efficient. I always explain to people you don't have to be in the gym for hours to get in a good workout or be fit. Who the heck has time for that anyways? If you have 20 – 30 minutes, that's all you need to get in a quality workout. Of course, I do love a 60 or 90 minute yoga class and to take my time, but sometimes it just doesn't always happen that way!
Here is a quick pyramid workout that only requires a couple of dumbbells.
50 alternating step ups
45 jumping jacks
40 squats
35 chest presses
30 mountain climbers
25 bent over rows
20 alternating lunges
15 shoulder presses
10 burpees
10 pushups
15 squat jumps
20 (10 each side) Single leg RDL
25 KB or DB swing
30 (15 each) alt. biceps curls
35 plyo lunge jumps
40 triceps dips
45 high knees
50 situps
repeat 1-3 times!
Give it a try & let me know how it goes or if you have any questions!!! Have a good week errrrybody!!!!