24 Apr

Blender Banana Bread Muffins

Hey Guys & Happy Monday! I hope y'all had a fabulous weekend!

We had somewhat of a low key one – spending Friday at home Konmari-ing the -ish out of my room. I took my time going through my closet, drawers and bins asking myself if each piece "brought me joy", as explained in Marie Kondo's book The Life-Chagining Magic of Tidying up. In the book she suggests doing your whole house at once, but I am still working on finishing up just my stuff. So far I have 4 bags of a clothes, 1 bag of shoes and 1 bag of trash. I'm hoping to tackle more this week.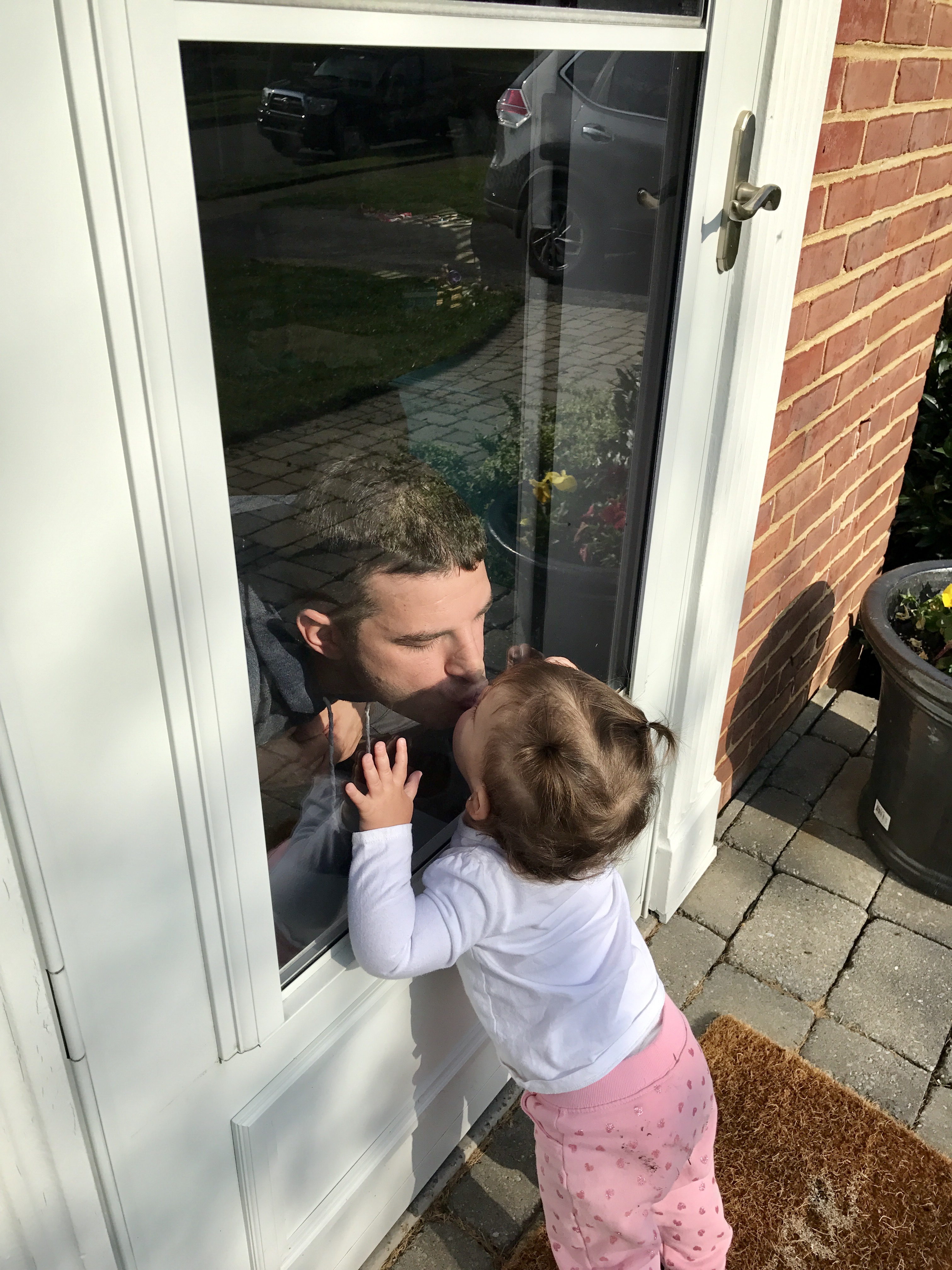 I am trying to make progress over here, but I feel like I can't seem to catch up? Anyone else feel that way? Of course you do. We all do. That's life. It doesn't slow down and more things just keep getting put onto our plate. The things on my plate are currently stacking up all around me and I'm just trying to chip away at the old to-do list one thing at a time.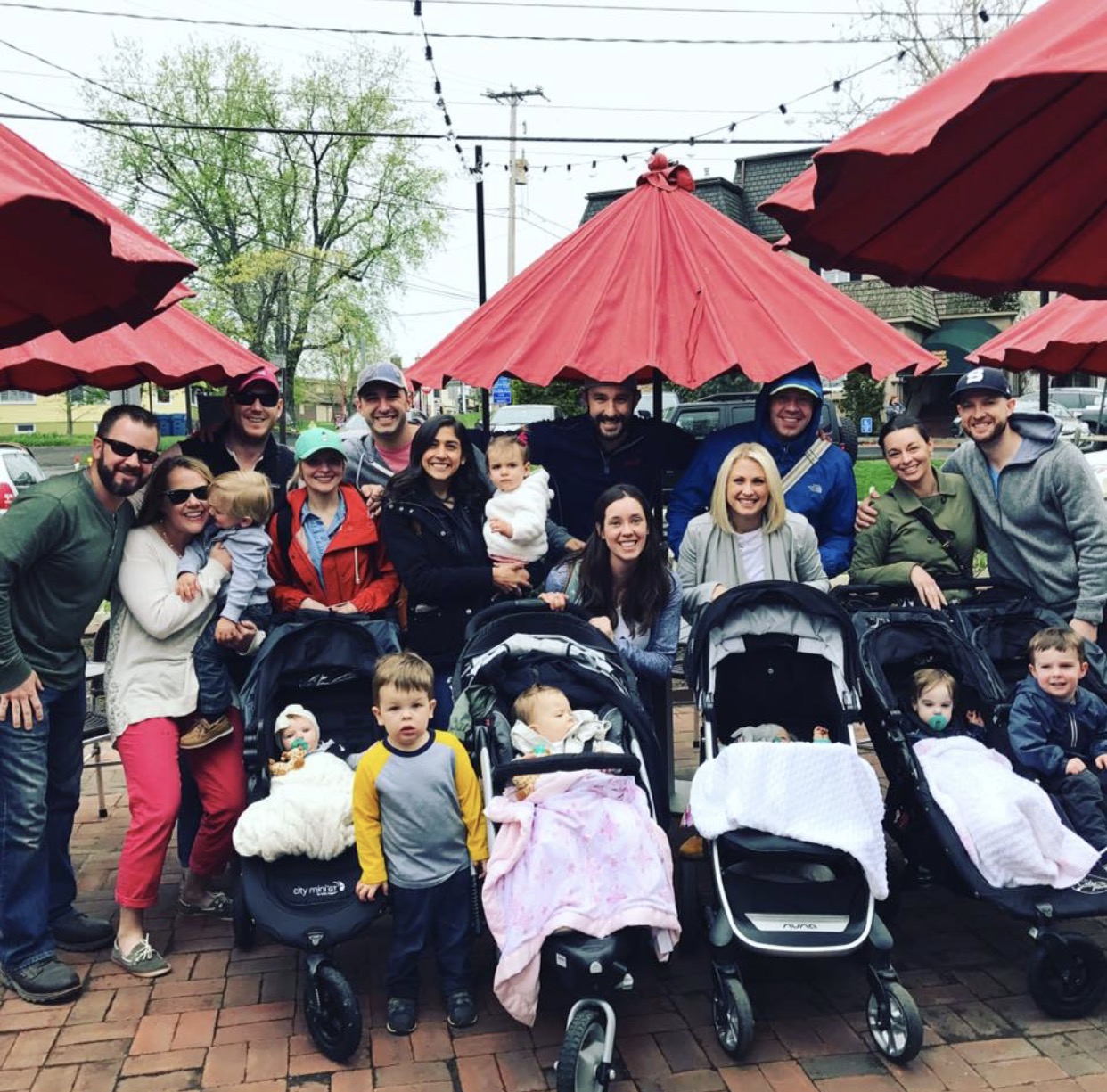 On Saturday we went out to lunch with friends and then spending the evening in with my mother and sister-in-law.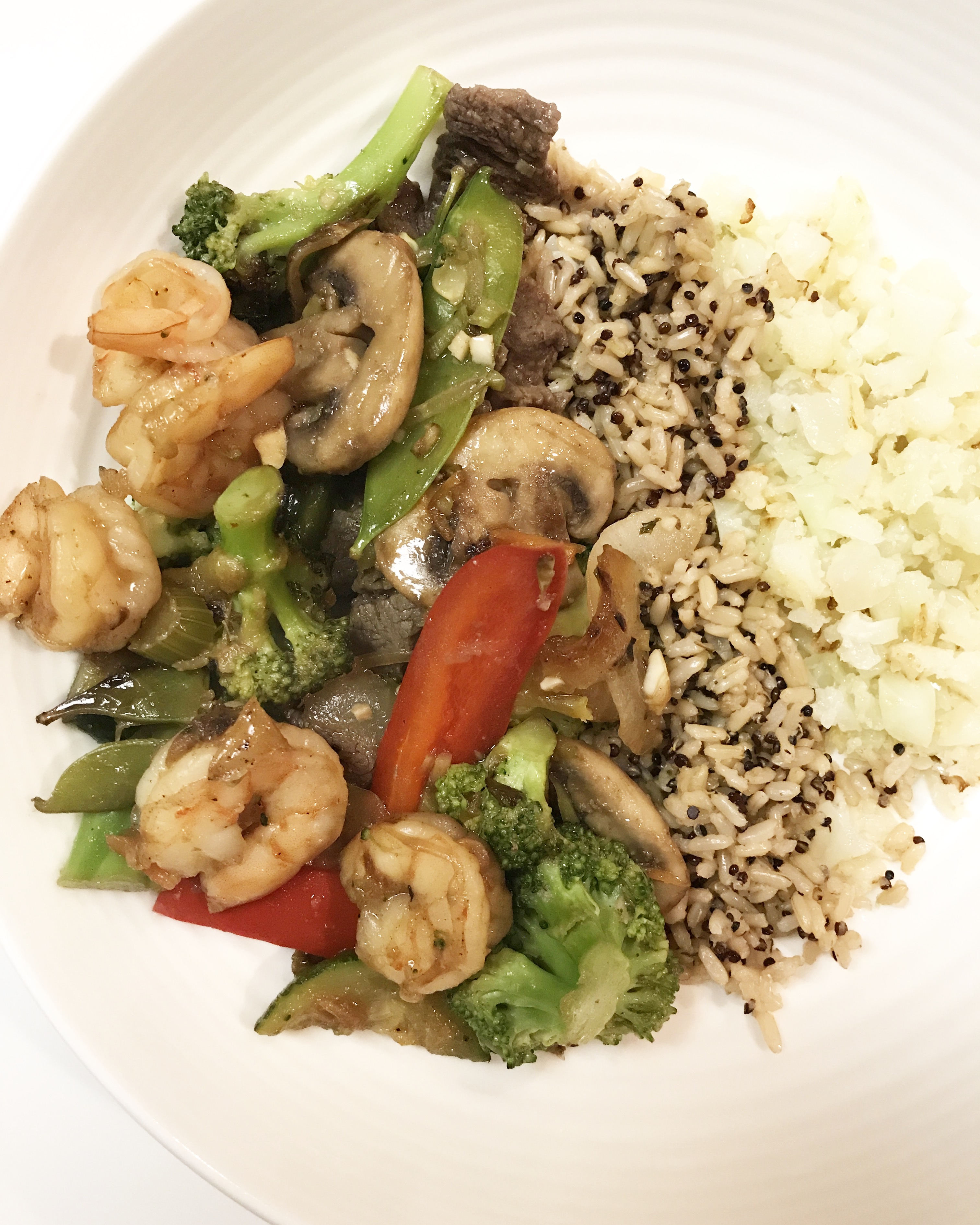 We made a delicious stir-fry, drank wine, made Rachael's Good Eats Cashew Cookie Skillet (AMAZING) and had a girls night!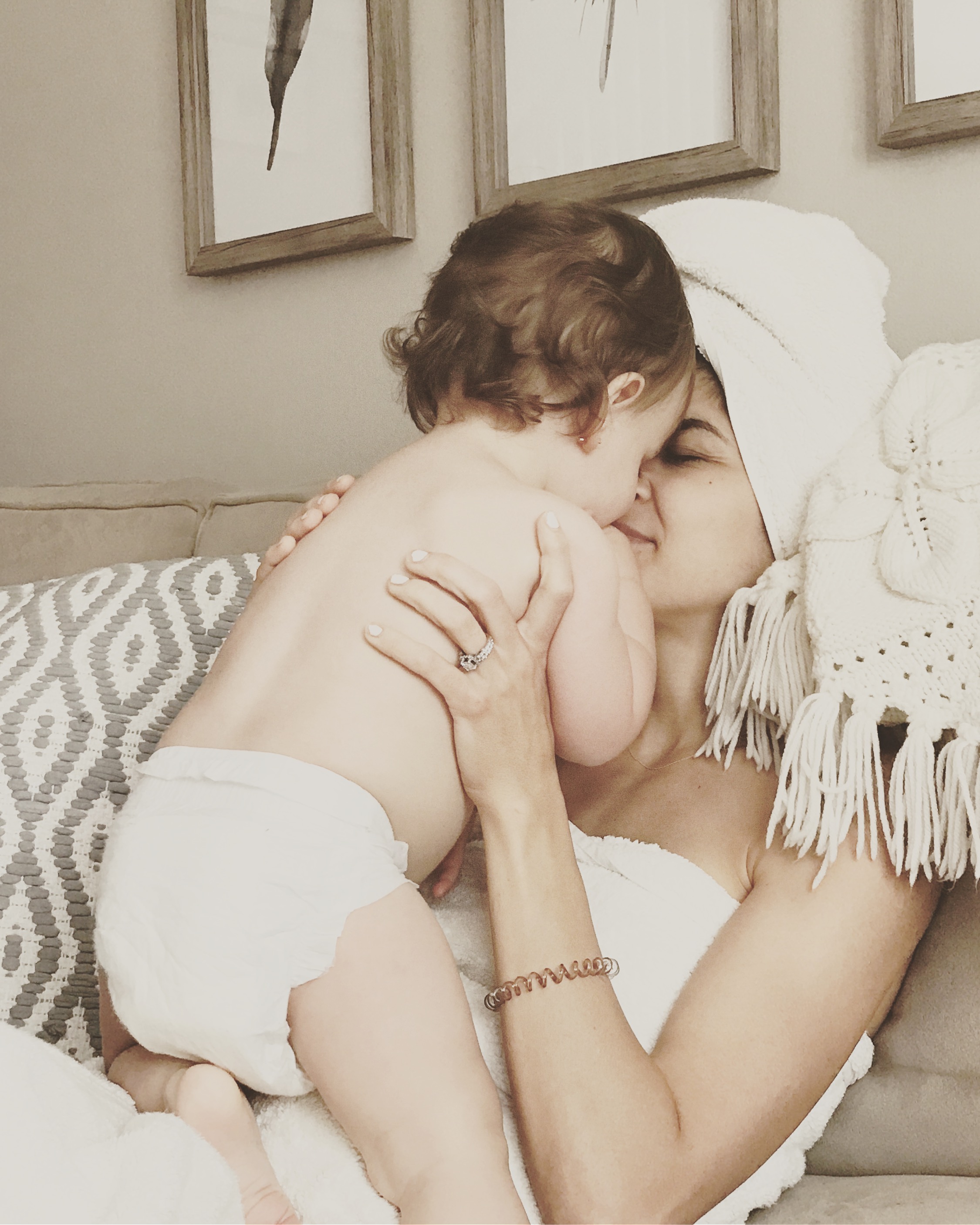 On Sunday, we headed back home and spent the afternoon doing some work around the house, playing outside and finishing with Mexican for dinner and bed by 8:30pm! It was perfect.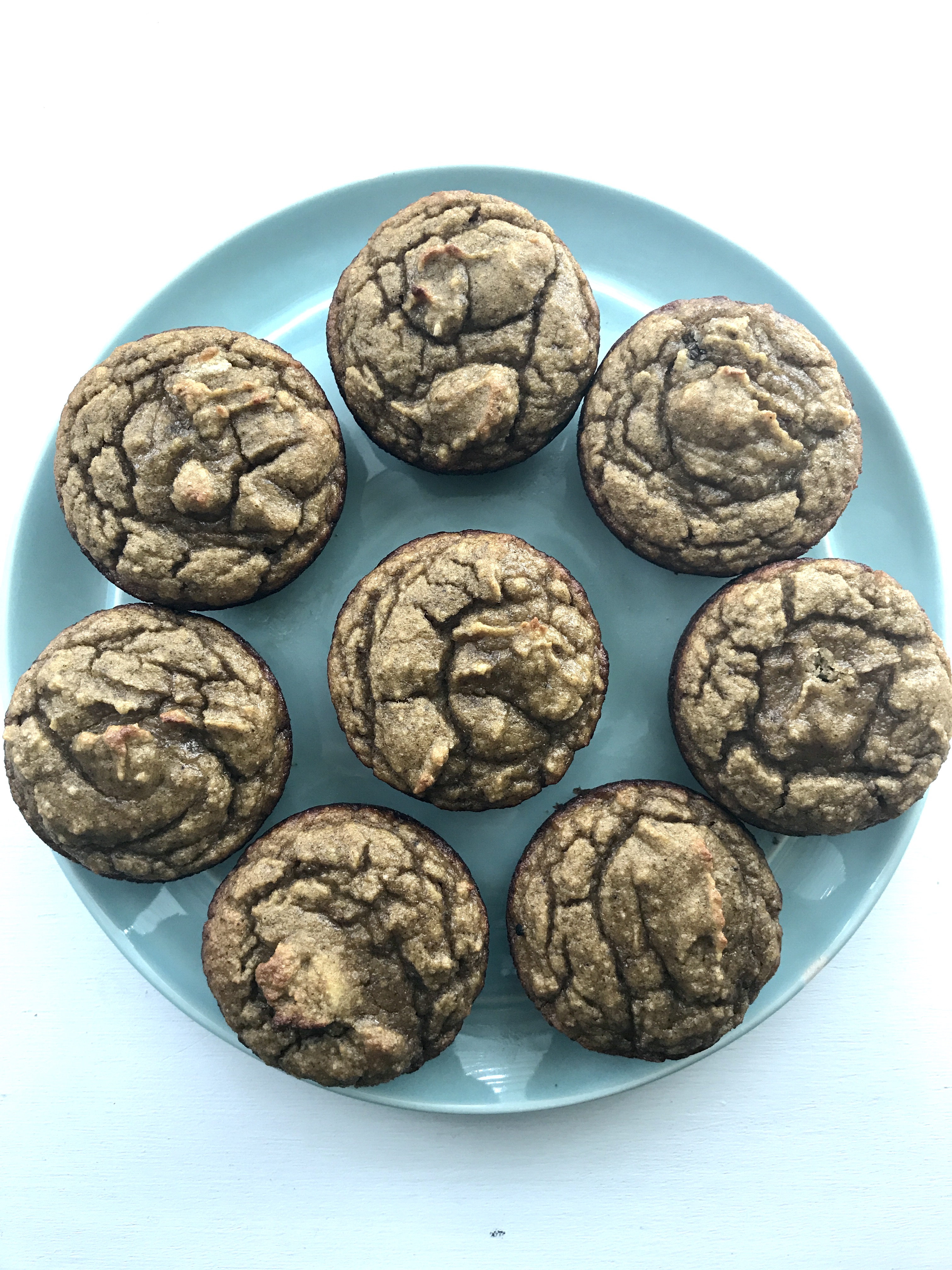 I finally felt rested and ready for the week. Which many times with our crazy travel schedule, I do not. What was even better was that I already had some food prepped from Friday, so the start of the week was looking pretty darn fine. Included in that meal prep was the simplest Banana Bread Muffins that are made in one blender and are super duper moist. They're paleo, gluten free and make great snacks or accompaniment to breakfast. Did I mention they are seriously so simple?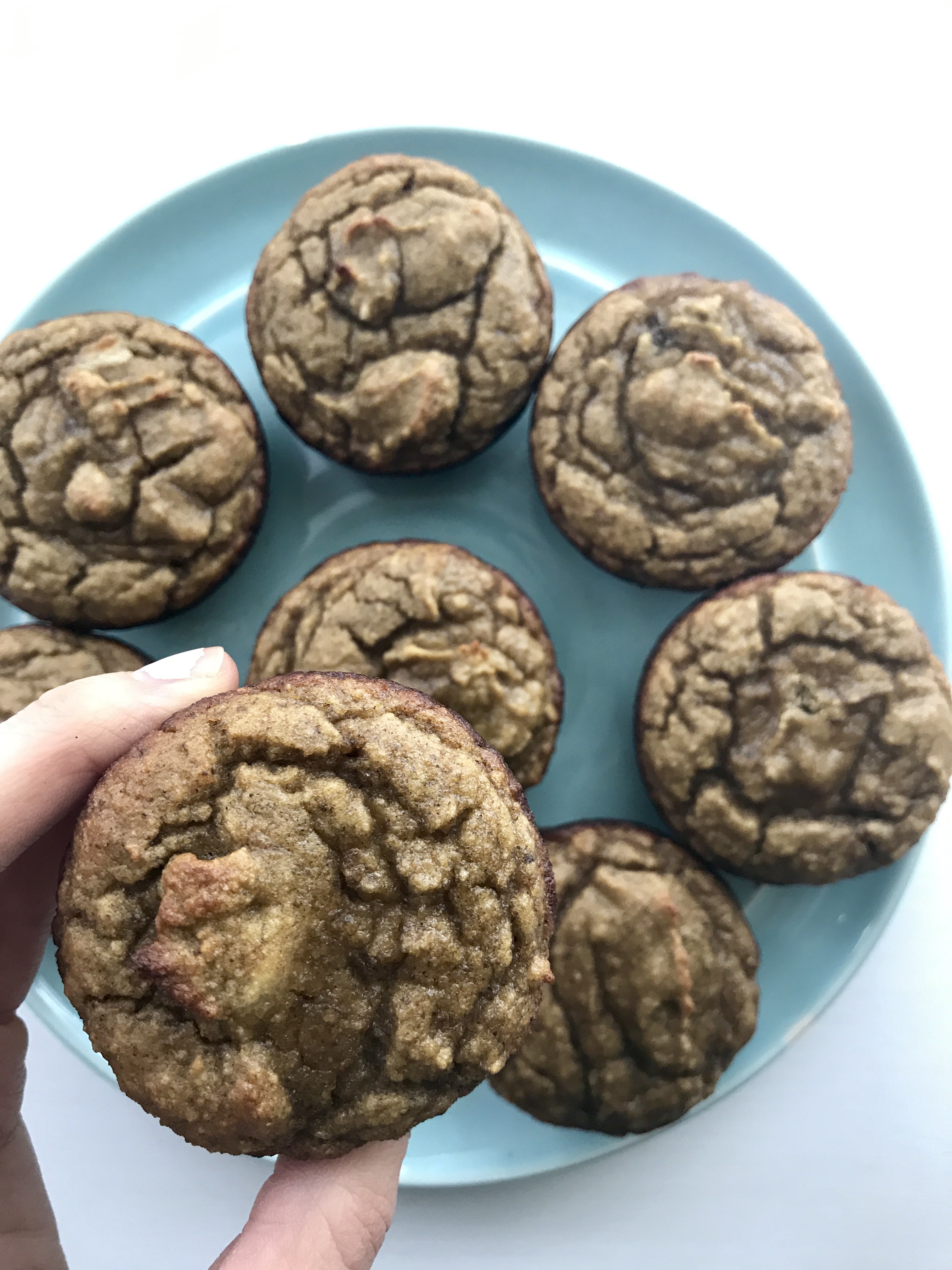 Blender Banana Bread Muffins
Heavily adapted from Peanut Butter Fingers
8 muffins
Ingredients:
2 very ripe bananas
3/4 cup almond flour
1/4 cup coconut flour
3 eggs
2 tbsp coconut oil, melted
1 tsp baking soda
1 tsp chia seeds
1/2 tsp cinnamon
1 tbsp unsweetened coconut flakes
1 tbsp maple syrup
pinch of salt
Directions:
Preheat the oven to 350.
Throw everything into the blender and combine until smooth batter forms.
Pour batter into greased muffin tins
Bake for approximately 20 minutes.
Enjoy warm with a slather of nut butter. Or don't. But I recommend you do. 🙂